With chants of 'Black Lives Matter' and a call for Justice, hundreds of persons gathered at the Cuffy Square in Georgetown this midday to express their concern over the brutal murder of the West Berbice teenage cousins and another man who was recently knifed to death on the Corentyne.
With the midday sun beaming at its brightest, some broke down in tears as they expressed their hurt over the recent killings. They said justice must be served.
"The day when the news broke it brought shock waves to my house, my wife began to cry, and that moved me significantly, as I thought about our responses and Christians leaders, we have been praying, matter a fact we have been anticipating this activity, we anticipated the time will come they will be a strong uprising in the nation, on this very theme," one protester said
Many of the protesters are parents who said the incident in West Berbice has badly affected them and has left them having conversations with their own children about the situation.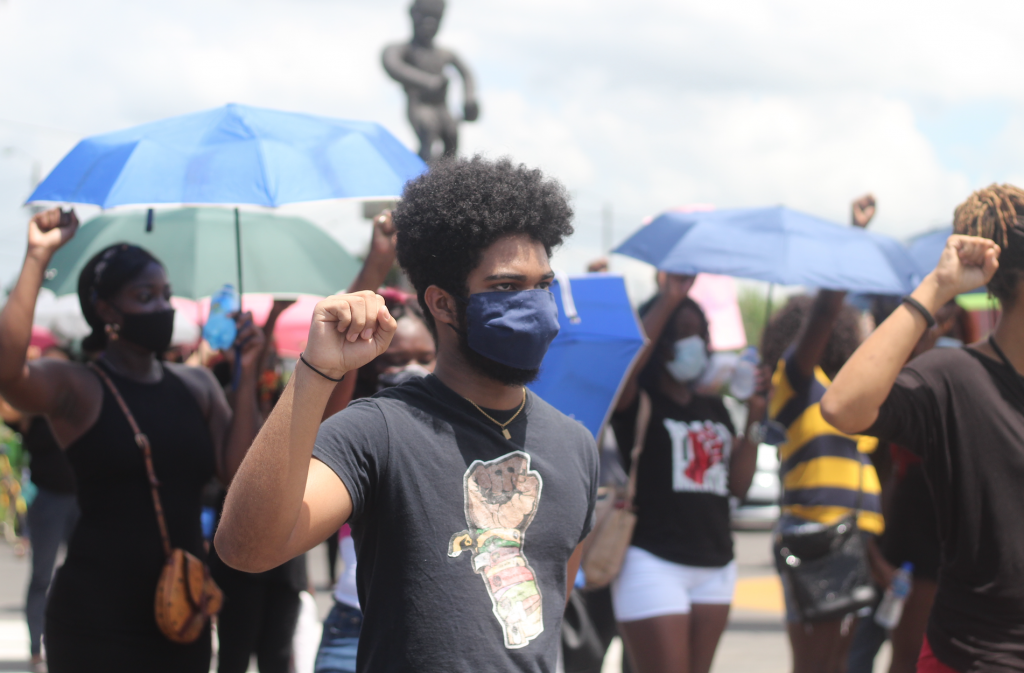 According to one of the protesters, "I want parents whether you are black or Indian, indigenous or whatsoever…..whatever race you are from just come out and support today from Isiah and Joel tomorrow it could be anybody else. And, as an aunt, because I have nephews and I adopt people sons as nephews, it pains my heart to see these young men have been murdered like that brutally murdered".
Chairperson of the People's National Congress Volda Lawrence said it is important to stand on the side of the family of the murdered teens and support their call for justice.
"There is a lot of allegation in this investigation and it cannot be that police are claiming that they are doing their work but they are not speaking to the public. We heard that they held several persons but unlike in other instances where you would see the names or even the photography. And, so it's lending all of this silence, all of this is lending itself to people  losing their faith in the police investigation." Ms. Laurence explained 
Ms. Lawrence also said she believes the Police Force needs to be much clearer with information on the double murder and the state of the investigations.
"The people want to know what the police are doing, nobody is responding to them and that lends to the feeling that there is a cover-up, in terms of this investigation. The message out here is to send to all those people who are involved that all we need is justice. We need transparency and accountability and we are saying that this must not happen again."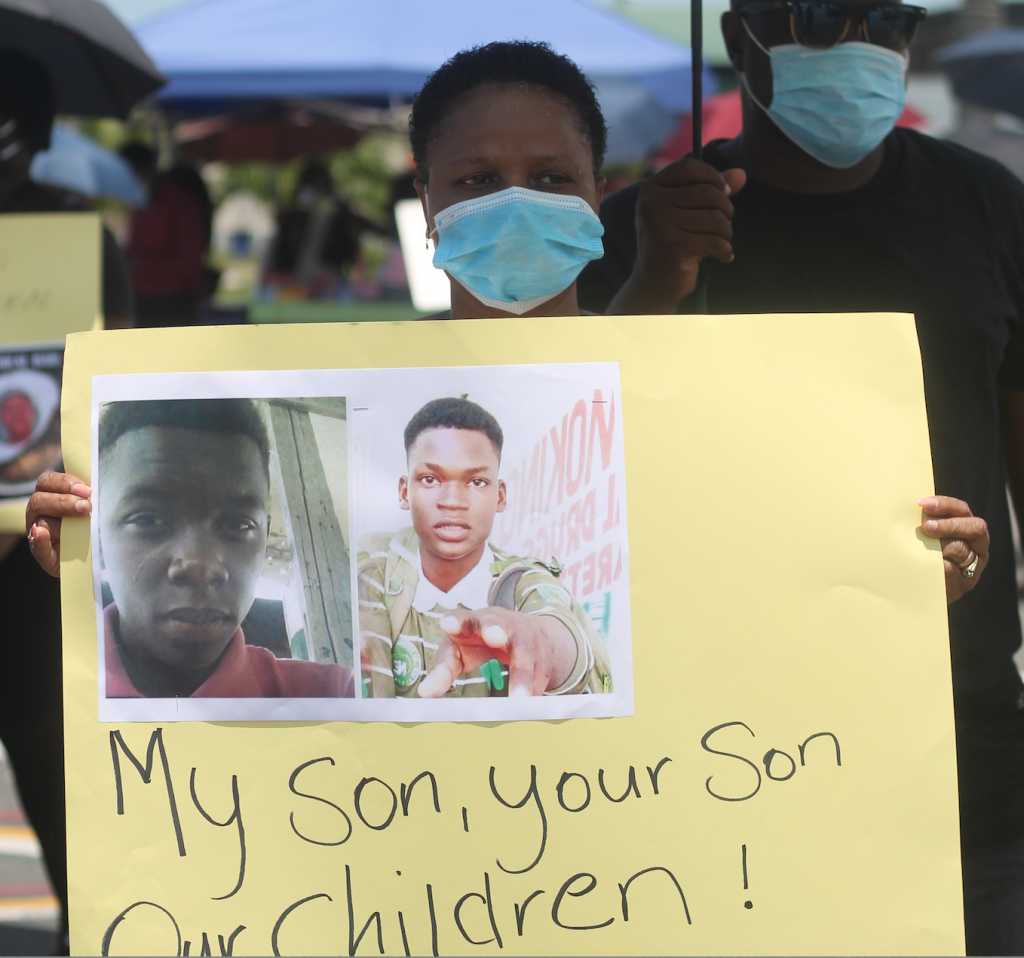 Many of those who gathered at the Cuffy Square where a "black lives matter" mural was recently painted, indicated that they wanted their voices heard and for the family of the murdered boys to understand that their support stretches beyond the villages on the West Berbice Coast.