Five persons are in custody as the investigations continue into the barbaric murder of West Coast Berbice cousins, Isiah and Joel Henry. Police investigators believe there could be additional suspects.
A farmer, his son and his handy man are among the five that are facing questioning into the double murder.
Protests continued all day yesterday and into last evening as villagers on the West Coast of Berbice demanded justice for the two young men.
Last evening, the Police fired pellets and tear gas at protesters in an effort to clear the roads of debris. Prominent West Coast Berbice resident and PNC representative, Carol Joseph, was shot multiple times with pellets to her back.
Angry residents maintain that they will continue with their protest action until justice is served.
Acting Police Commissioner Nigel Hoppie told reporters yesterday that no stone will be left unturned as Police investigators probe the double murder.
The Home Affairs Minister Robeson Benn has also promised a complete and thorough investigation.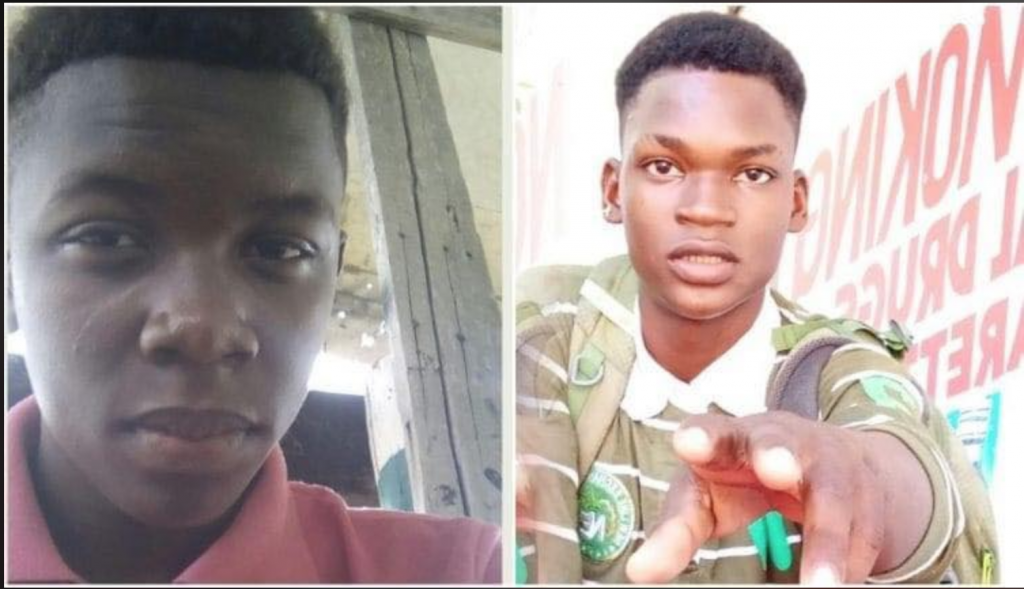 In a statement, the APNU AFC said today and tomorrow will be days of mourning for the Henry cousins.
Leader of the Opposition Joe Harmon and Former President David Granger visited the families of the two boys yesterday as they joined the calls for justice.
Mr. Harmon has said that in addition to the police probe, he believes an independent investigation should also be completed.
The bodies of the teenage cousins were discovered on Sunday afternoon in the Cotton Tree backdam, one day after they were reported missing.
The bodies bore multiple injuries including slashes to the neck and broken limbs.   One of the young men worked as a labourer while the other was still in school. 
The probe continues this morning.