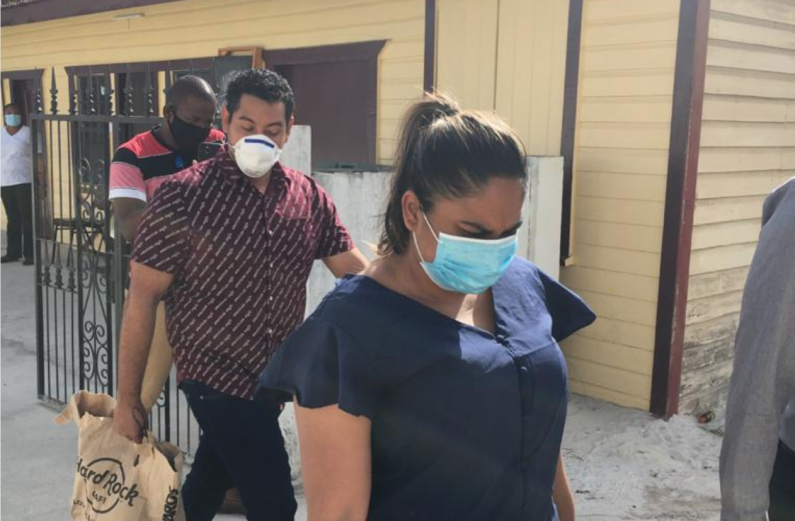 Cuban national Yuri Garcia Dominguez and his Guyanese wife Ateeka Ishmael, were back in Court again today to face additional charges related to their operation of a financial investment company that is suspected of being involved in an alleged ponzi scheme.
Today, they faced 11 new charges of conspiracy to commit a felony.
The Couple appeared via Skype before Magistrate Dylon Bess at the Georgetown Magistrates Court and were not required to enter a plea to the charges. 
The court heard that between May and July 2020, with intent to commit a felony, the couple conspired with persons who are known and unknown to obtain a total sum of over $75M from the 11 alleged victims under false pretence.
They were granted bail in the sum of $3.3 Million and will have to make their next Court appearance for the latest charges on the 7th September.
They are already facing 41 similar charges in three different Courts.
While three of the Courts granted them bail, they are still on remand because of the first Court refusing them bail.
The couple's attorney is expected to approach the High Court for bail for the offenses as his clients have maintained their innocence.
Attorney Dexter Todd has accused the Police Force of abusing the process of the Court by bringing the charges separately over a number of days. He told News Source that the Police Force is well aware of all of the allegations, but investigators have been strangely separating the charges.
The probe into the operations of the finance trading company was triggered after the Attorney General claimed that he received reports of several persons being duped out of their investments in the company.
While he has accused the company of breaking several money laundering laws, none of the charges are related to money laundering.