The charge against Linden businessman Fawazz McRae has now been upgraded to murder, following the death of Police Sergeant, Jermaine Semple.
Semple was laid to rest on Tuesday.
The businessman, who is his cousin, had initially faced a charge of attempted murder, as the Police man remain hospitalised.
However, he never recovered and passed away just over a week ago at the Linden Hospital.
McRae was taken back to Court today, where he was told that the charge had been upgraded to murder. The murder charge was read to him and he was not required to enter a plea.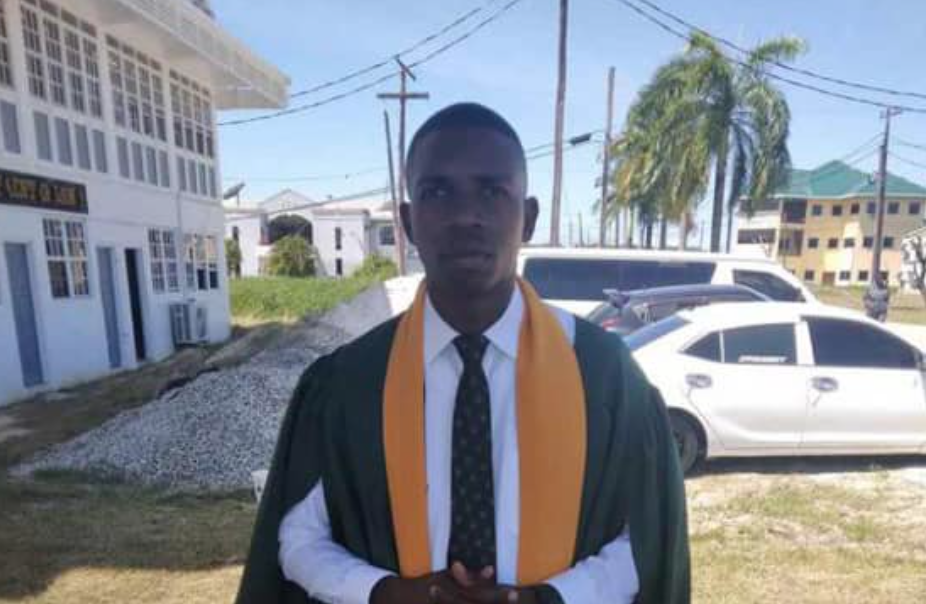 He was remanded to jail and told that his next Court appearance will be on the 14th April.
The Police Sergeant Jermaine Semple was off-duty when he got into his a row with his brother at a Linden hangout spot. The businessman, Fawazz McRae, who is their cousin, got involved in the scuffle and pulled out his firearm and fired two shots.
The Policeman was shot to the back of his head. He collapsed and was rushed to the hospital, where doctors admitted him to intensive care. He never recovered.