27-year-old Linden businessman and contractor, Fawazz McRae was remanded to jail today for the attempted murder of Police Sergeant Jermaine Semple.
The two men are cousins.
Semple was shot to the head at close range on Sunday night at a hangout spot in Amelia's Ward, Linden during a row.
He remains in a critical condition at the Linden Hospital and is on life support.
In Court today, Fawazz McRae was not required to enter a plea to the attempted murder charge. He appeared before Magistrate Wanda Fortune.
The Magistrate remanded the accused to jail until his next hearing in two weeks.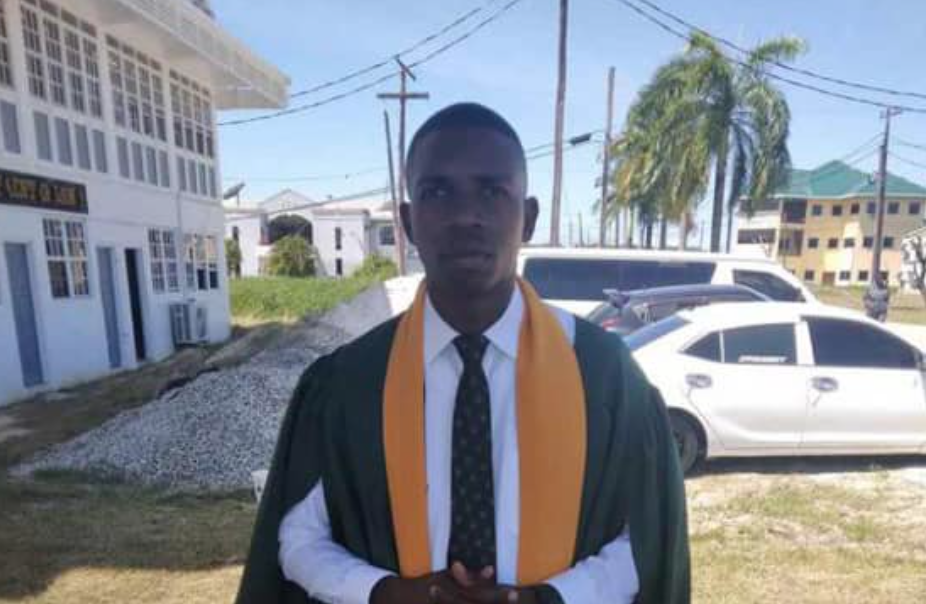 A Police report of the Sunday night shooting incident indicated that Police Sergeant Semple and his brother were involved in a row that turned into a fight. It is alleged that the cousin became involved, and whipped out his firearm and fired two shots. One the shots struck the Policeman to the back of his head.
The Guyana Police Force has indicated that the 27-year-old contractor was issued with a firearm license two years ago.