The Ministry of Agriculture, through five of its supporting agencies including the Guyana Sugar Corporation (GuySuCo), today signed 24 contracts totaling $1.13 Billion to advance work in the Agriculture Sector.
GuySuCo alone stands to benefit from some $535.4M in projects.
At a signing ceremony at the Ministry of Agriculture, Agriculture Minister, Zulfikar Mustapha said the projects, which include the acquisition of tractors for GuySuCo and the construction of a revetment at Flagstaff, Cane Grove, received Cabinet's no-objection last week.
Minister Mustapha said the acquisition of the tractors for the Sugar Corporation is critical to its restructuring process.
He said the Government remains hopeful that the Rose Hall Estate will be reopened during the course of the year, and will result in increased production.
"I am very optimistic that this year, base on the advice from the Management of GuySuCo, that we will be able to achieve our target of 60,000 tons that was set or the projected target that was set by GuySuCo. The first crop, the target is 16,000 tons and I am hoping at the end of the first crop, which will be at the end of April, hopefully we can have that target realised. And with the addition of Rose Hall we can achieve or surpass the target for the year," the Agriculture Minister said.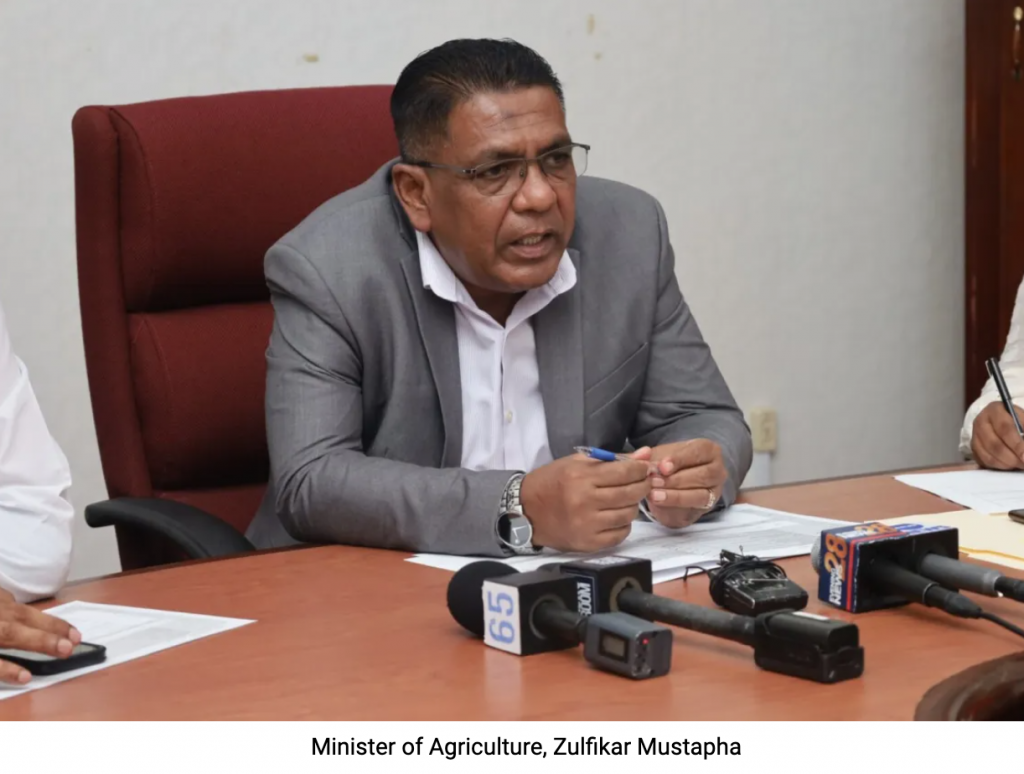 The contracts for GuySuCo include a $165.6 million contract for the supply and delivery of four articulated agricultural tractors by Game Equipment, and the supply and delivery of seven tractors by Massy Motors Limited for the Albion and Blairmont Estates to the tune of $74.9M.
Contracts for the Mahaica Mahaicony Abary Agricultural Development Authority, the Guyana Marketing Corporation, the National Drainage and Irrigation Authority (NDIA) and the Department of Fisheries were also signed.
Under NDIA, a revetment will be constructed at Flagstaff, Cane Grove by Romell Jagroop General Construction Services to the tune of $28.5M while I&R Construction has been awarded a $28.6M contract for the construction of a concrete bridge at No 10 Perth Biaboo Channel.
An access road in Onderneeming Phase II, Essequibo Coast will also be rehabilitated by M Sukhai Contracting Services at the cost of $69.8M.
A number of NDIA's pontoons will also be rehabilitated.