A number of Guyanese companies and recently established ones are taking part in GIPEX 2019, Guyana's premier oil and gas summit.
The companies have set up booths at the Marriott exhibition site to showcase the wide array of products and services they have to offer to the petroleum sector.
News Source spoke with a few of them, including one with international association that has recently opened a local branch here.
The Global Edge Guyana company is a local staffing firm with world-class standards in recruitment, supporting and promoting local employment and development. 
It is part of the Global Edge Group, which is a global recruitment firm that is headquartered in Houston, with other operations throughout Europe, Asia and Africa.
Operations Manager for Guyana, Arlene Raquino said the company is providing assistance to the local content framework in the petroleum sector.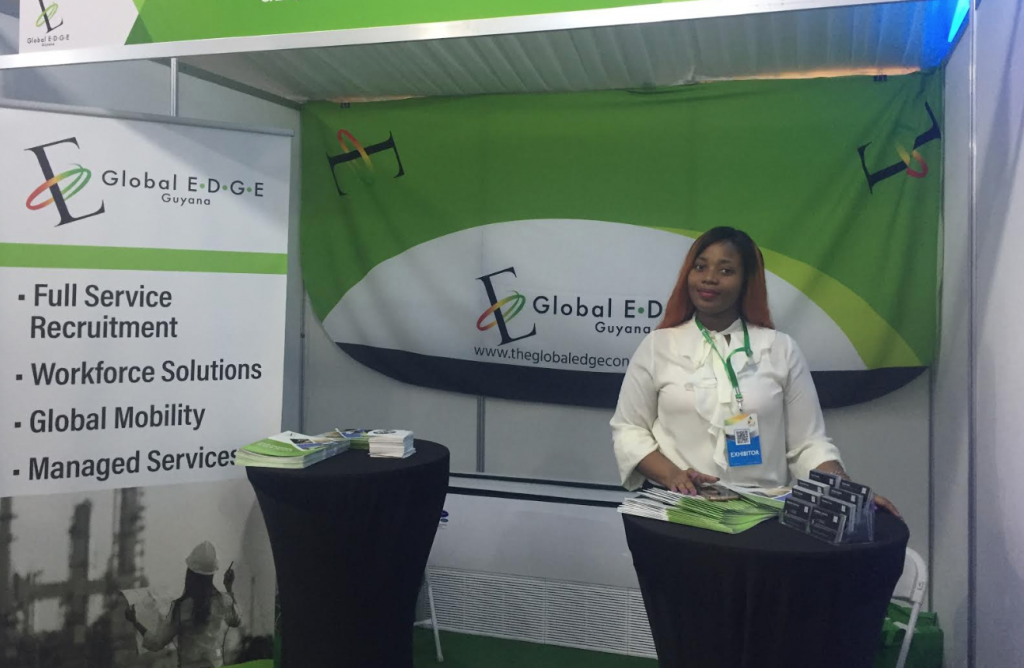 'We are trying to promote local employment here. We are servicing ExxonMobil at present, and I'm proud to say we have been reaching out to local personnel in the country and finding the right field of candidates and giving information to the public that you can have a job in this industry as well.'
The company official said while the petroleum sector is new to Guyana and there might not be many technically experienced persons here, Global Edge Consultants is trying to disseminate information to the public that locals can transition to the sector because of the vast opportunities that would become available.
Raquino believes that Guyana has a vast amount of qualified personnel in administration, particularly as it relates to banking and finance and human resources sectors.
With that availability of human resources, it is now only left for those persons to be trained to step into the petroleum sector, she added.
Another newly established company is the Guyana Maritime Services.
It is providing maritime and port services, inclusive of transportation, maritime brokerage, management of ship maintenance and sea in units, among several others.
General Manager Haimwant Persaud told News Source that the company has also set up an International Maritime Training Centre in Guyana that will be providing IMO certified courses for maritime personnel.
The company has also teamed up with an international company to provide hydrographic surveys and ship inspections to partners in the local petroleum sector.
'We are also the agents for Oilex, so oil spill is on everybody's mind…if it's going to happen and when it happens are we prepared? Guyana Maritime Services are the agents for Oilex, one of the leading agents for absorptions of oil spills in the world,' he explained.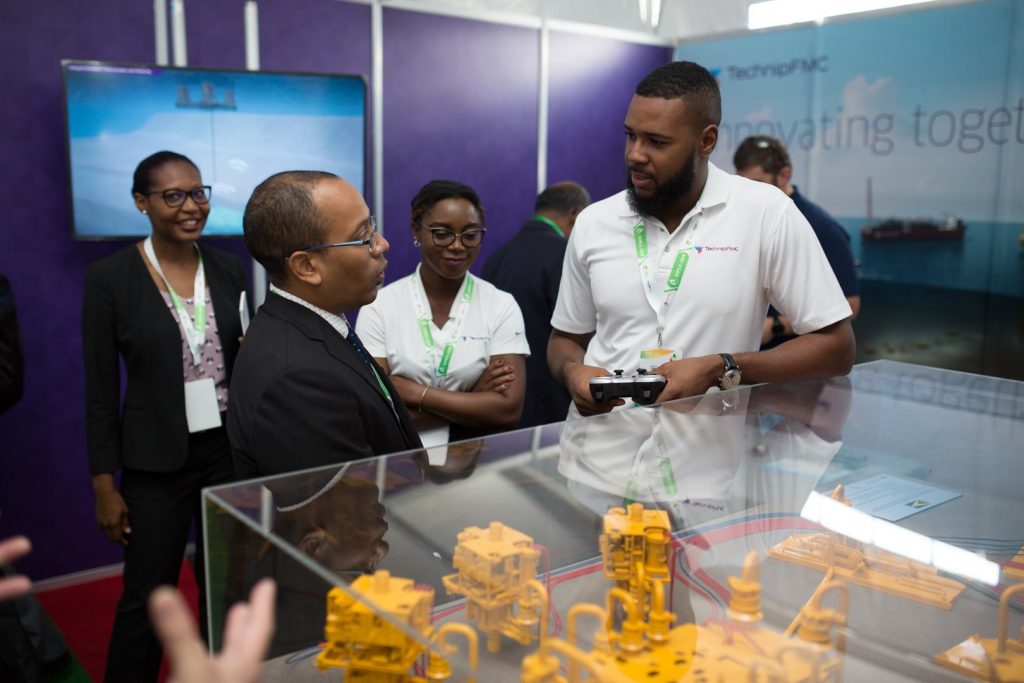 Other indigenous companies like the Guyana Oil Company (GuyOil) are also participating in the exhibition.
Public Relations Officer for GuyOil, Lanessa John-Forbes, said the company is hoping to develop partnerships with other agencies to provide petroleum products and services.
'We are just here for persons know that we can serve and supply and meet whatever fuel needs they have in whichever sector they are from…we are biggest petroleum distributor in Guyana, with the biggest retail network and have wholesale facilities.' she explained.
Other local companies that are participating include GTT, Strategic Recruitment Solutions Inc., InterOil Guyana Inc., Jaguar Oilfield Services Guyana, and John Fernandes Limited, among others. 
(Samuel Sukhnandan)