The lines were long today at a number of locations as the state-owned company, Guyana Marketing Corporation launched its sale of sugar at a reduced price.
The GMC is selling packaged sugar at $150 per pound as supermarkets that have the commodity available are asking for as much as $300 per pound.
But despite assurances from the Government and the Guyana Sugar Corporation that there is no shortage, at the GMC and its selling locations, persons were only allowed to buy two (2 kilograms) packages of sugar each.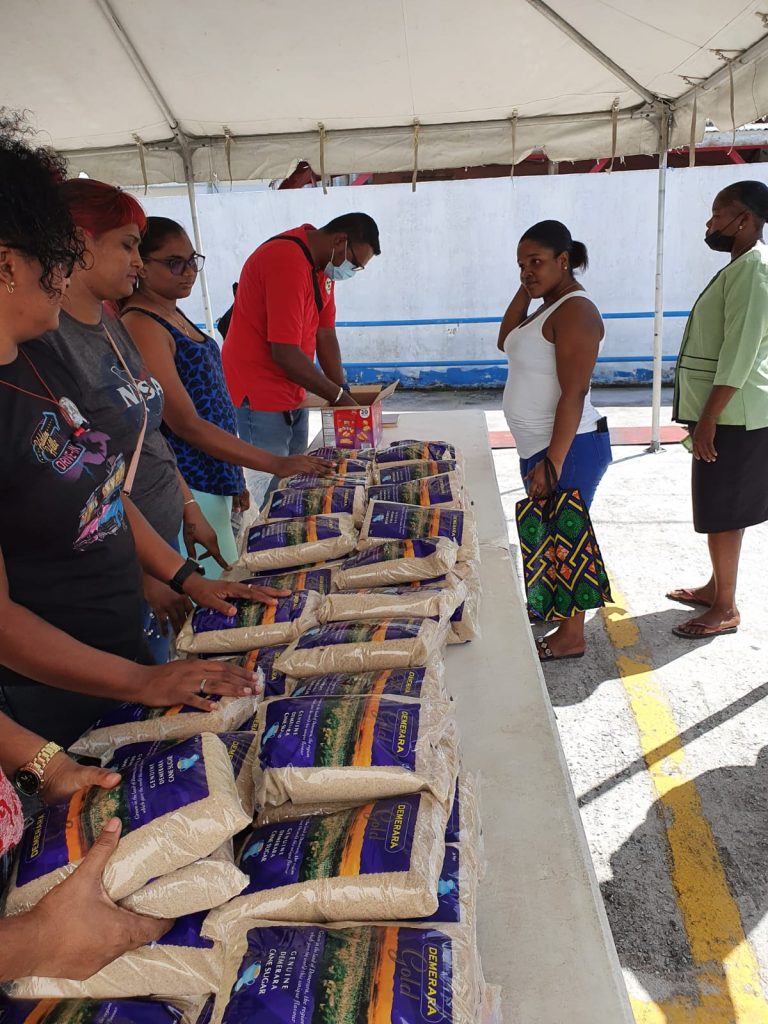 While many welcomed the move by the Government to have the GMC sell at a reduced cost, concerns about a possible shortage still linger. Some persons who have small businesses have been complaining that they are not being able to access bulk sugar supplies, although assurances were presented that there is enough bulk sugar available.
Bulk sugar sales were being done from the Guysuco La Bonne Intention location.
GuySuCo has indicated that it is making efforts to get more packaged sugar on the market as several supermarkets have complained that their shelves are running bare.