With Regions One and Seven becoming the home for more than 70% of the active COVID-19 cases in Guyana, the Public Health Ministry is locking down several communities in the two interior regions to begin widespread testing and screening.
The Ministry has announced that medical teams will be in Aranka and surrounding mining areas in Region Seven, as well as Moruca in Region One in the coming days. The medical teams are heading into the communities today.
In the past two weeks, the two regions have seen a spike in their COVID-19 cases.
As part of the measures to stem the further spread of the virus in the two regions, mining operations in parts of the two regions have been ordered closed and there wil also be a total lockdown of a number of communities.
Under the lockdown measures, no one will be allowed in or out of the communities for one month, commencing July 6 to August 3, 2020.
The Minister of Public Health, Volda Lawrence has noted that the medical team of doctors, nurses, sanitization staff, and surveillance teams will all be doing their part to identify and isolate positive cases while quarantining contacts and monitoring their conditions.
"The incubation period for this virus can range from 14 days to 31 days so we will do mass testing. We will be able to identify those persons who are sharing the disease because our rate of transmission is for every one person who gets the disease, they infect three persons. Therefore, the mass testing can pull in those people who are 'shedding' and they don't even know it," Minister Lawrence said.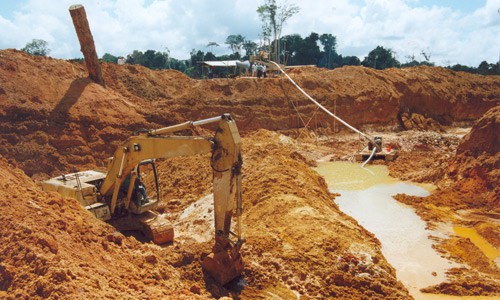 She said the lockdown is being imposed to contain the spread of the disease and several government departments and agencies will be working along with the Public Health Ministry to ensure the effectiveness of the lockdown.
"We are locking down for a month and there will be a cessation of business in there which is largely to stop the mining…. There is a lot of employment of migrants in these areas, in forestry, in mining and they are coming and going; that is why we are moving to close down the mines", Lawrence stated.
Efforts will be made to monitor not just the border crossings with Venezuela but also the inter-regional border crossings.
Guyana has recorded close to 100 new cases of the coronavirus in the past month with most of those cases coming from Regions One and Seven.