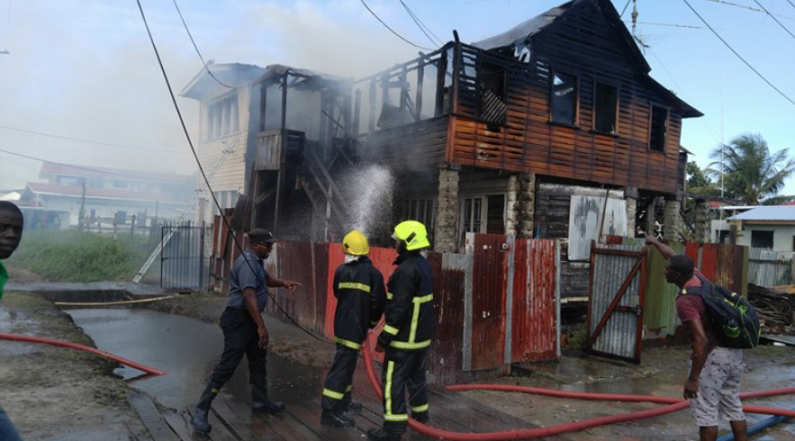 A mid morning fire ripped through a Durban Street house just after 9 o clock today, leaving millions of dollars in losses and damages to a nearby house.
Firemen rushed down to the scene after receiving the call and immediately went into action. The entire house was wooden and that aided the blaze.
The owner of the house, Lennox Smith, told News Source that he was at his Doctor's office when he received a call about the building being on fire.  
He said by the time he rushed to the scene, there was nothing that could be saved.
He lived in the house with a grandson.
The grandson was reportedly at work when the blaze was noticed.
The owner said he left his grandson at home this morning and there was no one else in the building. 
While the fire completely gutted the upper flat of Smith's house, the firemen managed to save most of the nearby house and contained the fire to just the two buildings.
Residents from the area assisted them with the firefight as the power company disconnected power lines to the building.
An investigation has now been launched.