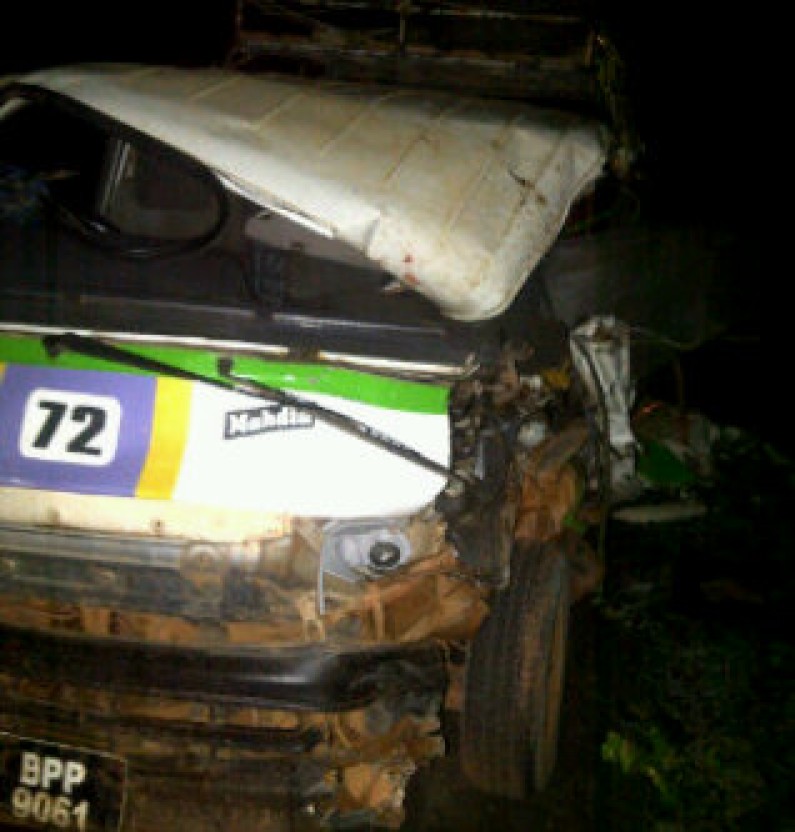 A number of passengers were rushed to the Linden Hospital last evening nursing serious injuries after the mini bus they were travelling in slammed into a parked truck on the Linden Soesdyke Highway.
The route 72 mini bus from Mahdia was on its way to Georgetown when the driver slammed into an unlit parked truck on the highway. Three of the passengers who were rushed to the Linden Hospital are believed to be in a critical state. The driver of the mini bus also escaped with injuries.
Over the past few years, there have been a number of tragic accidents on the Linden Highway involving unlit parked trucks that would be ferrying timber to the city. There have been calls for the trucks to be restricted to specific hours of operation.