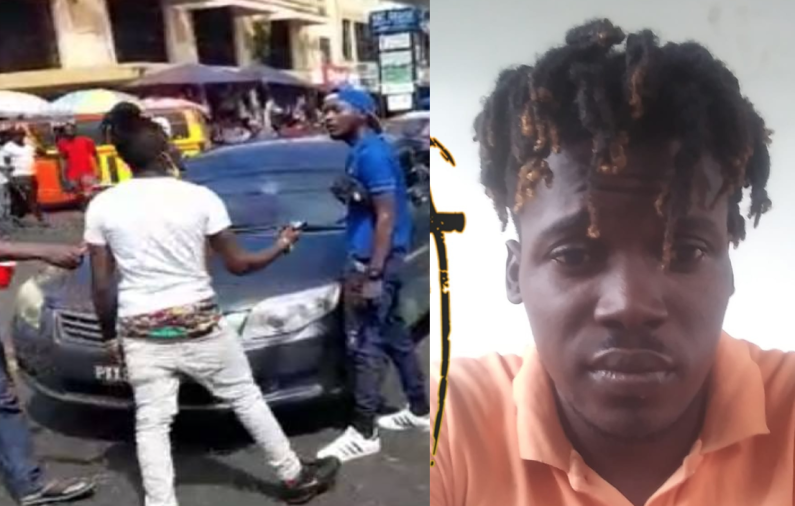 A mini-bus tout at the East Coast car park in Georgetown was stabbed to death this morning during a confrontation with another tout over a sum of money.
The dead man has been identified as Morven Nurse. The argument and confrontation was caught on camera.
In a video that was posted on social media, Nurse could be seen at first arguing with the other mini-bus tout, Paul Lynch Junior.
The two men are seen arguing until Nurse retreats and is followed by the other man who made advances to Nurse and threw to large objects at him before rushing towards him with what appears to be a broken bottle.
The two men are seen rumbling until Nurse eventually emerged with blood stains on his shirt and holding his stomach.
The assailant escaped from the scene, but surrendered to the Police later in the day in the company of his Attorneys Eusi Anderson and Khawn Rodney.
The injured man was taken to the hospital where he died while doctors were treating his wound.
A full police investigation is underway and charges could be laid against the suspect within days.