Several model houses are to be constructed at Perseverance, East Bank Demerara in the coming weeks as part of the Central Housing and Planning Authority's (CH&PA) "Housing Solution 2017 and Beyond" exhibition.
The houses will be up for sale after the exhibition.
At the Exhibition, there will be 10 Low Income Houses, 5 Moderate Income Houses and 8 Middle Income Houses on showcase, that would have been built by small contractors.
On Tuesday the CH&PA signed contracts with 14 contractors for the construction of the model homes.
The CH&PA according to Minister with responsibility for Housing Valarie Patterson, the CH&PA will be constructing 6 Duplexes and 2 single Units.
The Exhibitors have 8 weeks to complete the buildings during which time they will be monitored. There are a several guidelines that will guide the construction of houses and thereafter.
The houses are to be constructed with provision for parking, fencing no-higher than six feet and other stipulations. There are differentiation in the land proportion for the various type of houses.
Among those, prospective homeowners will not be allowed to do anything with the houses until after 5 years given that the area is being considered a model village.
The pricing of the houses will be determined by the exhibitors who have six months after the close of the exhibition have them sold. Prospective owners must have applied at the CH&PA for a house lot, if that has not been done, it will be facilitated through the CH&PA, since the title of the land will be handed directly to the homeowner.
The CH&PA's exhibition at Perseverance will run from May 1-5, 2017. This is where the public will get the opportunity to inspect the model houses.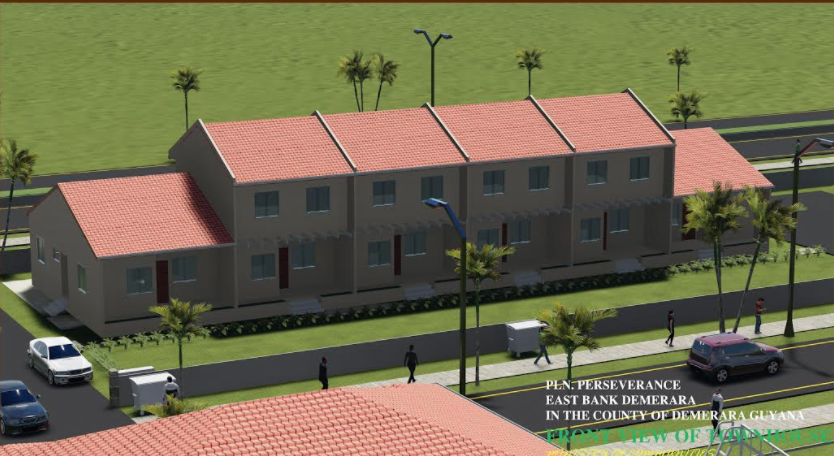 The Ministry will provide transportation from the East Bank Public road to the venue where it is expected there will be cultural presentations also.
However, one month before exhibition, the CH&PA will host a launch at the Pegasus Hotel featuring 3-D concepts of the houses and village.
There are some 25,000 house lot applications in the system at the Central Housing and Planning Authority.  However, there are some 28,000 vacant lots spread out across the country. (Handel Duncan)