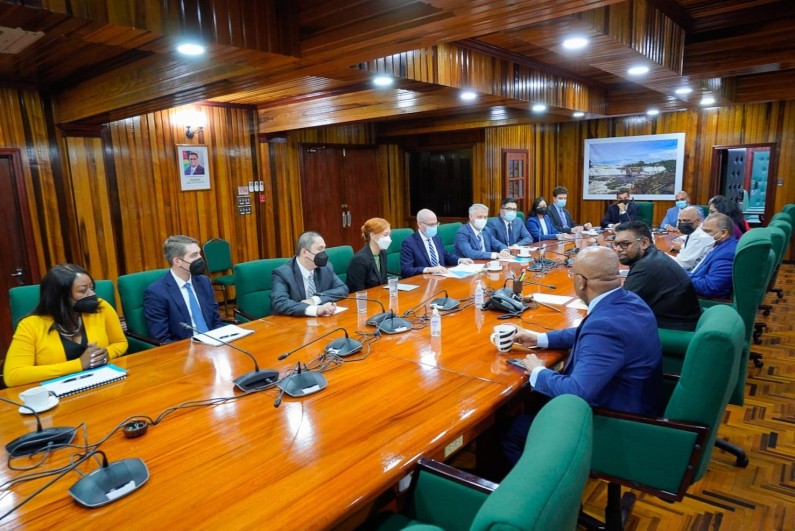 The Government of Guyana is looking to build and develop partnerships with private health institutions locally and internationally.
On Tuesday, a team from the renowned Mount Sinai Hospital in the United States met with President Irfaan Ali and senior members of the Government.
The President told the visiting group that the Government is looking to build a partnership between the Government, private healthcare institutions and Mount Sinai.
It was explained that the President wants a national health plan developed which will focus heavily on developing healthcare in specific areas such as oncology, cardiology and endocrinology with a specific focus on diabetes.
The visiting delegation, made up of technical heads, will work with their local counterparts for the remainder of the week. After that, a plan of action to move forward will be developed.
Minister of Health Dr. Frank Anthony said the meeting went well and the engagements have been fruitful so far.
The Mount Sinai Health System is a hospital network in New York with eight hospital campuses, more than 6,600 primary and specialty care physicians, and 13 ambulatory surgical centres.