The Government of Guyana today inked an agreement with world-renowned Health Care provider, Mount Sinai Health System and Hess Corporation to transform Guyana's Public Health landscape.
The initiative will be led by the Mount Sinai Health Care system.
As part of the plan, two centres will be established in Guyana to provide cardiovascular and oncology care for both local and Caribbean patients.
According to President Irfaan Ali, the agreement signals Guyana's intention to build a modern, world-class, health care system.
"There will be an entire system overall, both at the public and private levels because the private level although you have your own business to be part of this national system we all have to have minimum standards to which we are operating. And to the private sector to who we want to provide specialized services there are some maximum standards which you will have to apply," the President said.
The President promised that there will be changes to Health Care regulations, which will be the first step to overhauling the system.
He said Guyana must lead the way in providing world-class service as it bank on Mount Saini's reputation of providing medical discoveries, research, and innovations.
"We are not doing this unless we are doing it right and doing this holistically. So for Mount Saini, they are putting their reputation on the line is to tell you the seriousness we are approaching this with, a health care system that is powered by Mount Saini is not an easy decision for them, they had to be convinced that we are serious about this because they are putting their reputation on the line and we are not going to disappoint them," the President noted.
Meanwhile, Health Minister Dr. Frank Anthony said the modernization of Guyana's health care has been a long time coming.
He said while there have been gradual steps over the years, this new partnership will help Guyana's health care to take that giant leap.
"When we were thinking about how to modernize the health care sector, His Excellency insisted that in transforming the health sector, we must learn from the best, we must adopt the same level of clinical excellence that they have in Mount Saini. We must also have the same quality of patient-related services and we must ensure that these services are accessible and affordable," Dr. Anthony said.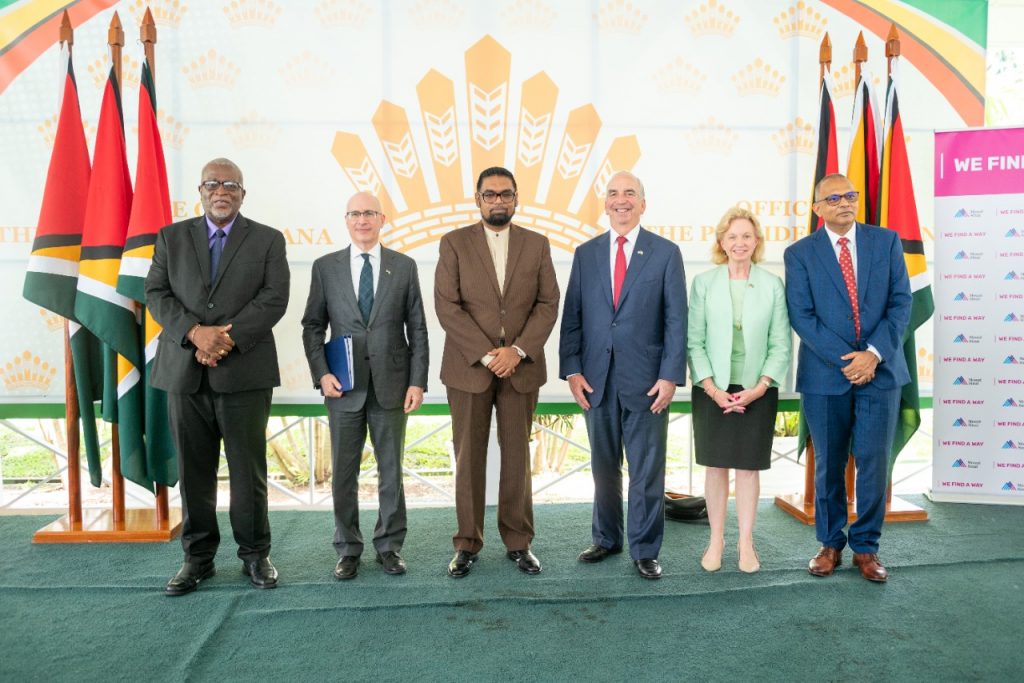 As part of the wider plan, it is hoped that the agreement will see several systems being created. One is a baseline system that will target persons when they are in secondary school to do a general medical checkup, put their information in the system and track their medical condition for the rest of their lives.
Over 40 clinical specialists from Mount Sinai are expected in Guyana next week to begin exchange training with the Georgetown Public Hospital.
The Hess company which is part of the co-venturers in the Stabroek oil block will fund most of the project.