As Guyana celebrates 50 years as a Republic, the Ministry of Natural Resources today launched its Mash Band for 2020.
Under the theme "Guyana Rising, The Potential of Eco-Friendly Mining" the launch at the Sophia Exhibition Site, showcased the Ministry's costumes that its revelers will be wearing on the road on Mashramani day.
The Public Affairs Officer at the Ministry, Stephon Gabriel said the theme is in keeping with the Ministry and government's plan to promote sustainable mining practices. 
He said, "So today we had our annual Mashramani Band Launch 2020. Today This launch included the showcasing of our costumes, the showcasing of our staff and the talents thereof. Our theme this year is Guyana Rising, the potential of eco-friendly mining; So we choose to focus on protecting our forest, protecting our environments while promoting sustainable mining activities throughout our country. We understand that the country is moving towards a decade of development and with this decade will come a lot of sustainable development. We will have to conserve and preserve our natural resources and preserve our patrimony for the development and benefit of all Guyanese."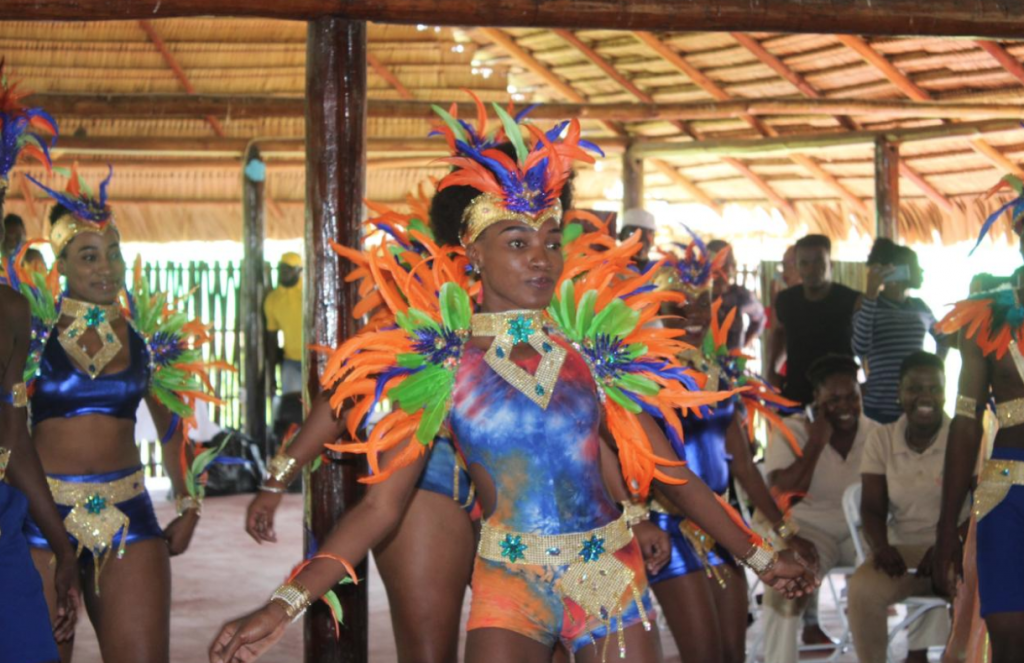 He went on to explain that the Ministry will contest the small band category with an expected 150 participants on Mash Day.
The costume designer Neilson Nurse said "the concept of the band is actually promoting sustainable mining practices. Over the years, we've been working with natural resources in terms of promoting eco friendly mining, whereby we do land reclamation, safer mining practices… this year like I said, we kinda moved away from the regular green and friend to bring in some colors. As much as we want to celebrate our Republic Jubilee, we also wanted to pay with some colors instead of just the green and gold, as usual." 
The Ministry will also showcase the costumes again next week when the Culture Department hosts an official mash band launch.