With the availability of the Sputnik V second dose shots and the one-shot Johnson and Johnson vaccine now being rolled out in urban communities, the number of fully vaccinated adults in the country is nearing the 60% mark.
During his COVID-19 update today, Health Minister Dr. Frank Anthony revealed that more than 209,000 persons in the country are now fully vaccinated against COVID-19.
"For the adults, we would have completed 361, 626 persons who would have received their first dose, that now take us up to about 70.5% of our adult population, these are people who are 18 years and above, and for second dose we are now at 209, 506 persons and that is now 57.9% of our adult population," the Health Minister noted.
The Ministry of Health is also continuing the rollout of the Pfizer vaccine for children. So far, 17% of children between the ages of 12 and 18-years-old have been fully vaccinated.
As the vaccination numbers continue to climb, the Health Ministry is reminding persons whose second shots are due, that they need to visit the Ministry or one of the health centres to receive the needed second dose.
"There are still too many persons who are out there who have not come forward to get their first dose vaccine, as I keep repeating we have vaccines for everyone and we really want to encourage people to come out and get their vaccines because without the vaccination you are not going to be protected as you can see from the statistics that are there in the Newspapers every day," Anthony said.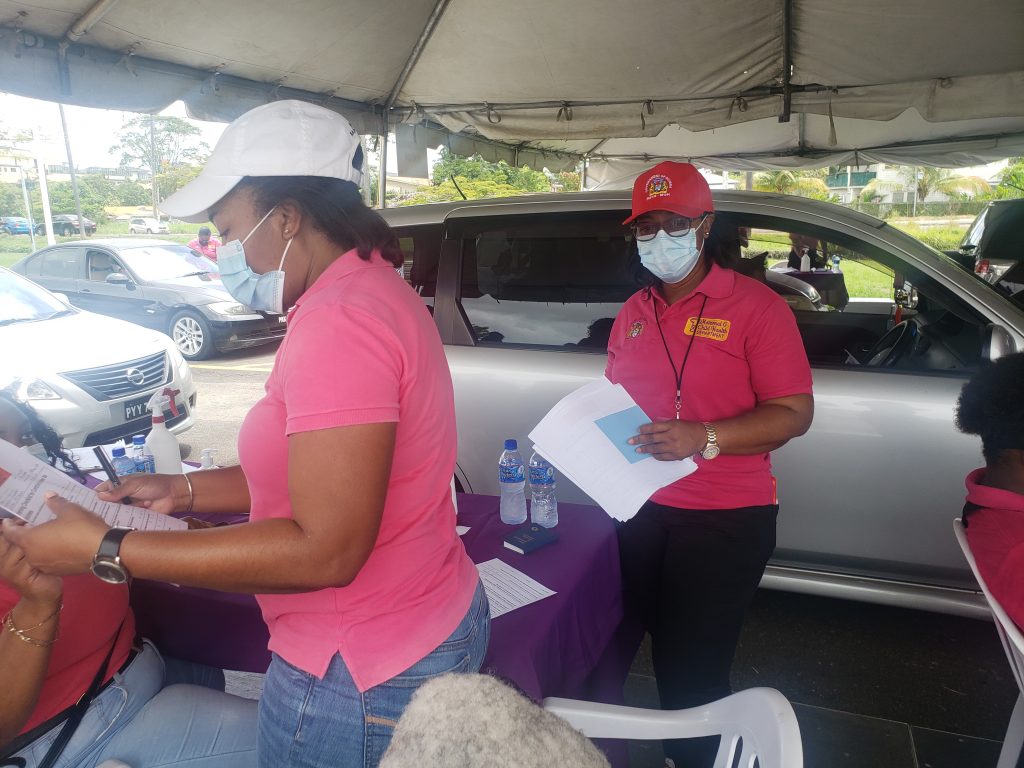 Meanwhile, the Minister of Health expressed his frustration again with the growing number of positive COVID-19 cases. He said every region continues to see new cases.
"With the increase in cases we are also seeing correspondingly hospitalization in these different regions," The Minister noted.
The Health Minister said there are currently 119 persons hospitalized with the COVID-19 and 31 of them are in the Intensive Care Unit.