A $15 billion resort, situated on an island in the mighty Essequibo River, is set to open its doors on Saturday, December 12, enhancing the tourist attraction the Essequibo region.
Already there has been much buzz about the facility which will on completion house 50 rooms, a spa, gym and all the modern amenities for Guyanese and foreigners to enjoy a vacation surrounded by attractive foliage scenery just off the left bank of the Essequibo River.
Bartica has been known for years as the launching point for people who work in the interior, mining gold and diamonds but popular Guyanese businessman, Chunilall 'Vulture' Babulall hopes to give Bartica a new meaning.
Visitors will have an opportunity to enjoy sunset cruises to nearby Amerindian villages and tours to nearby waterfalls and mining areas.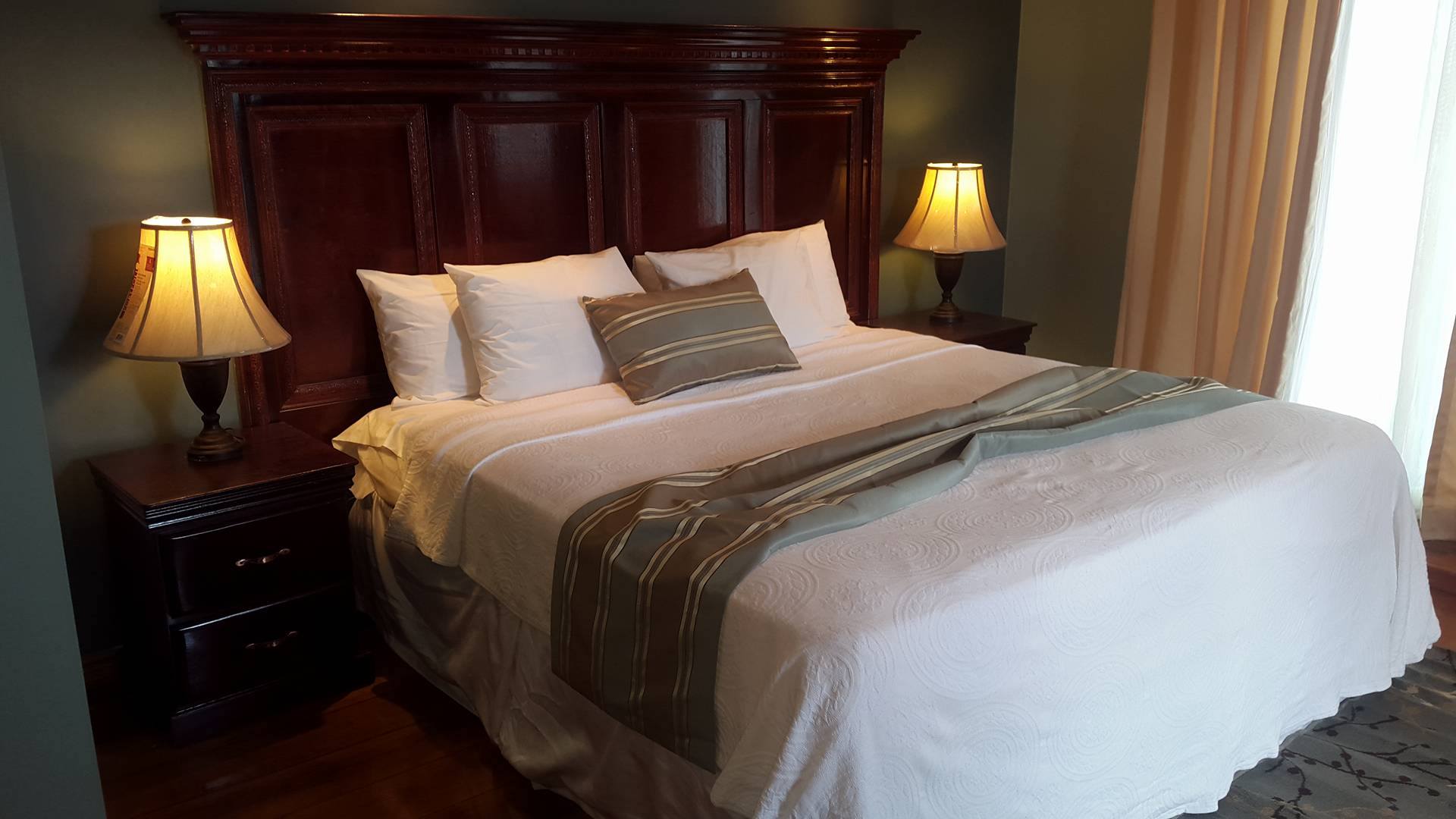 The cost for an overnight stay at the resort starts from as low as US$250 and will include breakfast and an opportunity to experience the hiking trail and scores of water sport facilities.
Mr. Babulall, who once served as a Teacher before becoming engaged in mining, is the brainchild behind the resort which he has named – Aruwai White H2o Resort.
"Aruwai is an Amerindian name; it's one of the most beautiful waterfalls in Guyana. It's a place where is made all the money to build this resort," Babulall said lightheartedly as he spoke about the investment.
He said it was a big step for him to diversify his mining operations and branch off into the tourism and hospitality industry.
Although not fully complete, the resort will open with 36 rooms, offering occupancy in the first two months to an average of 105 persons.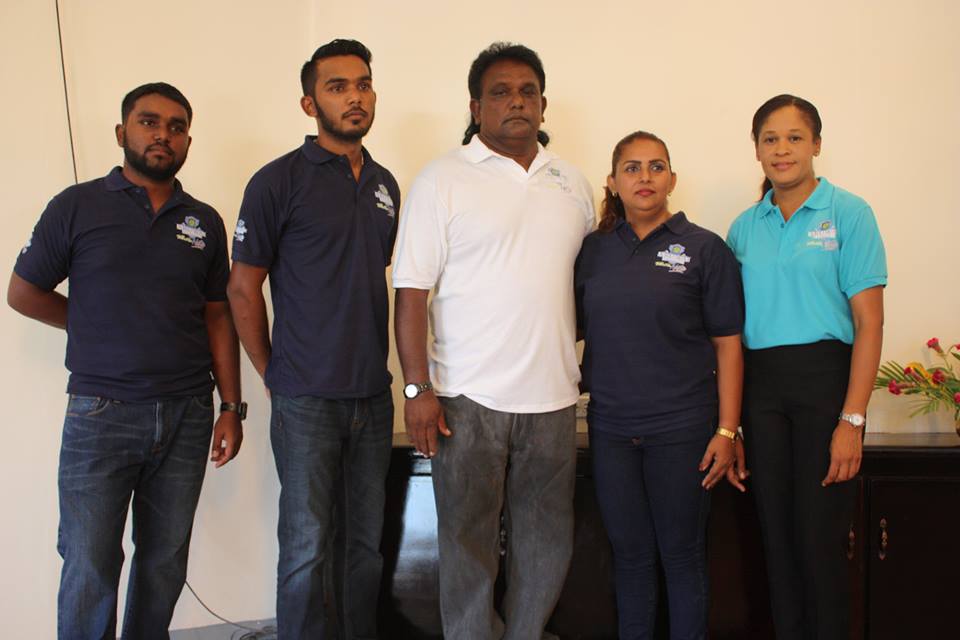 Babulall stressed his drive to promote Guyana's tourism product through this venture.
There will also be a gift shop at the location where visitors can purchase memorabilia that will be made locally.
The Guyanese businessman explained that the drop in gold price was what pushed him to consider this venture for which construction began just over four years ago.
"Former Prime Minister Samuel Hinds was the person that encouraged us to diversify from mining and I believe this location will give me a good return on my investment," he said.
"It's the first of its kind in Guyana. The remoteness of it will definitely take you away from Georgetown. It's at the center of the Essequibo, Cuyuni and Mazaruni rivers so it can attract large numbers of people," the optimistic businessman added.
He said it will take some 12 years before he sees full return on his investment which was made through his company – Aruwai Enterprise Inc – and secured through loans from local banks.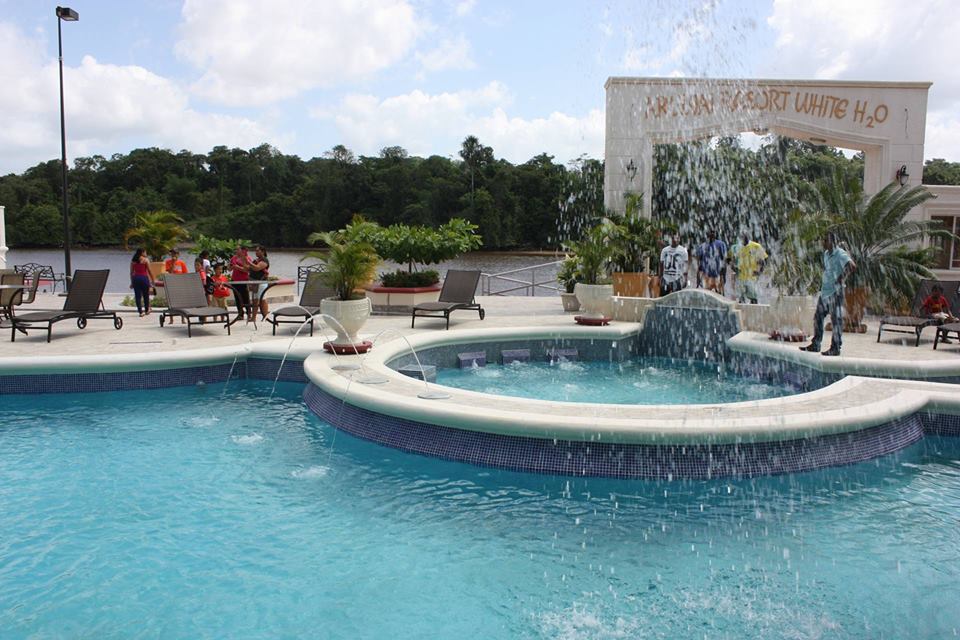 Directly and indirectly, the resort will employ almost 100 persons from Bartica and nearby communities and as far as Demerara and Berbice. Chunilall Babulall is the Managing Director of a chain of businesses in Guyana, including CB&R Mining Inc; Aruwai Enterprise Inc; Aruwai Real Estate; and Aruwai Plaza, which is being constructed on Sheriff Street. (Kurt Campbell for News Source)