The new British High Commissioner to Guyana, Jane Miller presented her credentials to President Irfaan Ali today and offered her commitment to strengthening the bonds between Guyana and the United Kingdom.
High Commissioner Miller said "the links between Guyana and the UK are strong. And I aim to continue to strengthen these bonds during my time here in Guyana to the benefit of both countries".
The British High Commissioner also said the UK intends to work closely with Guyana in several areas especially on climate change issues, noting that it is a shared platform between Guyana and the UK.
"This is at the forefront of Prime Minister Boris Johnson's agenda and in November this year, the United Kingdom will be hosting the 26th United Nations Climate Change Conference and I am delighted that you will be in Glasgow for the conference and will attend the leaders' summit".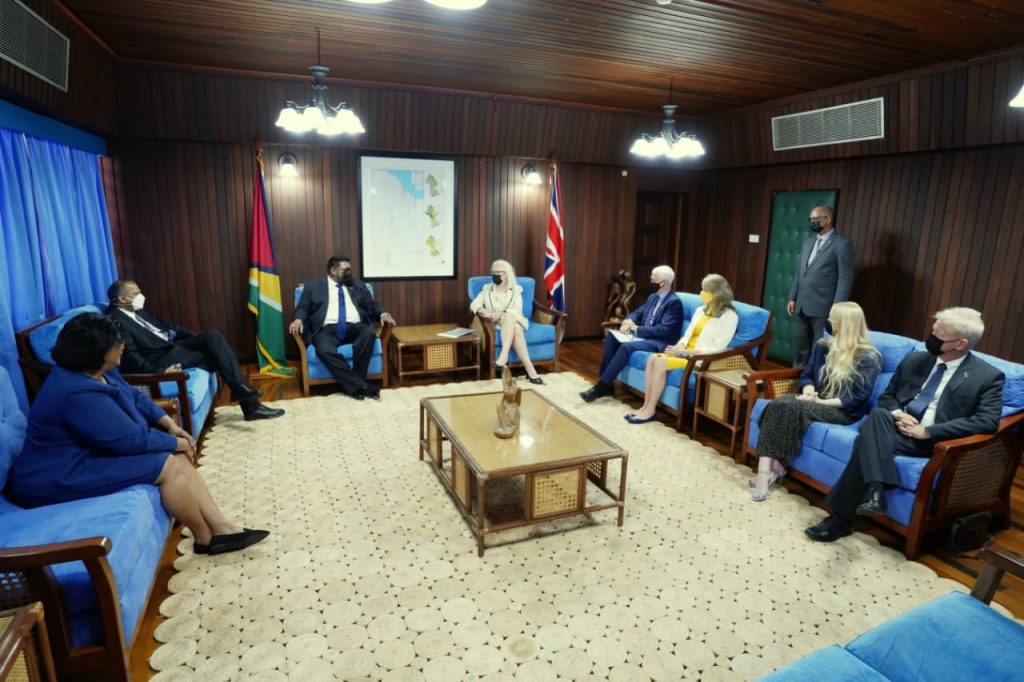 Ms. Miller said the United Kingdom will also continue to work with Guyana in the areas of infrastructure development and health.
In response, President Irfaan Ali noted his government's commitment to forging closer ties with its diplomatic partners. He offered thanks to the United Kingdom for its contributions to Guyana over the years.
The new High Commissioner is the first female British High Commissioner to Guyana.