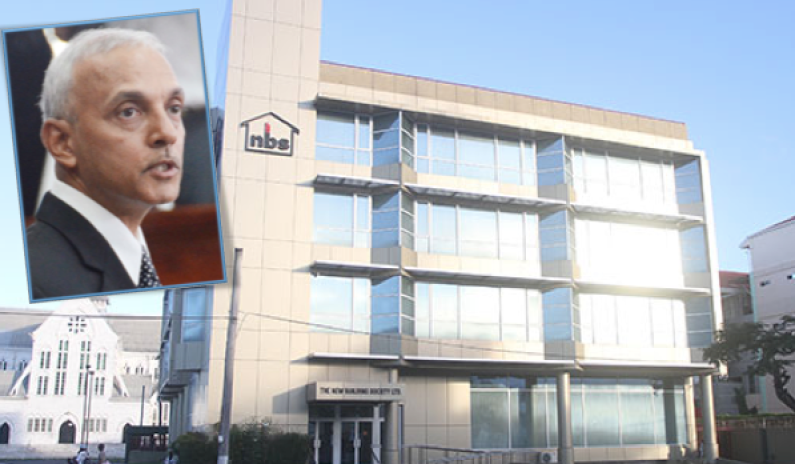 The New Building Society Limited, through Senior Counsel Ashton Chase,  has jumped into the parking meter furore in Georgetown and has filed court action against the By-laws governing the parking meters.
In the action, which was filed against the Minister of Communities, the NBS, which is lending institution, wants the court to grant a Writ to quash the Minister of Communities' approval of the By-Laws governing the parking meters.
The NBS believes the decision to approve the By-laws should have no legal effect since it may have been unlawful. The application to the Court was sworn to by the Chief Executive Officer of the company.
Minister of Communities, Ronald Bulkan, has been served with the court action and must now show reason why the order should not be granted.
The New Building Society is located at Lot 1, Avenue of the Republic in Georgetown and finds itself in the parking meter zone.
It is the only company that has filed any court action against the move to introduce parking meters in Georgetown. Other companies have either remained silent, while others  appear to have accepted the parking meters and are offering to pay for the parking of their customers.
During the protest outside City Hall against the parking meters, staff members from a number of companies joined the Movement Against Parking Meters group.
Some companies closed their doors for the lunch hour and allowed their staff members to go out and participate in the protest.
Many of the protesters have expressed concern about the still to be gazetted By-laws. Cabinet has to grant its approval before the By-laws could be gazetted.
The same Minister of Communities, who granted his approval for the By-laws, has expressed his own criticism over the introduction of the parking meters.
Following a Wednesday evening meeting between the President and a Government team and the Mayor and Town Clerk, it was announced that lower prices would be announced soon.  The Minister of Communities, Ronald Bulkan, who was part of the meeting voiced worry over some of the "burdensome charges" attached to the parking meter system.
City Hall is still to announce the lower fees, even as the protest appears to be picking up much more support.