Retired Assistant Police Commissioner Paul Slowe will be heading the Police Service Commission as its new Chairman. He took the oath of office today along with the other members of the PSC.
Under the Constitution, The Police Service Commission has the power to exercise discipline and appoint senior members of the Force.
Mr. Slowe today explained that the Commission intends to focus on several issues, but primarily give extra attention to the issues of promotion and discipline.
"We have to look at the Constitutional mandate and promotions and discipline and those are very very important especially discipline. The system when I was there, we had lots of issues with the whole process because as you know the Constitution dictates that the Discipline of ranks from Inspector to Assistant Commissioner is the duty of the Service Commission but for a number of years, we have issues up to when I left and I suspect they have continued. There are matters there pending for unduly long periods of time and justice delayed is justice denied", he said.
He said the entire process of discipline must be smooth and efficient. Mr. Slowe said the Police Service Commission will be meeting soon to look at the issue of an appointment of a substantive Commissioner of Police, pointing out that the Commission will not be a one man show.
Slowe got the President's support to be a member of the Commission and to also serve as its Chairman.
Opposition Leader Bharrat Jagdeo was not supportive of Slowe's appointment, telling reporters recently that Slowe "comes with baggage".
In response to that, Mr. Slowe today said "Well I don't want to say much about it, but I do have baggage but its what is in the baggage that is the important thing. The baggage contains discipline, it contains professionalism, it contains measures to deal with corruption, so forget about the baggage part and examine what's inside and that's what I am interested in."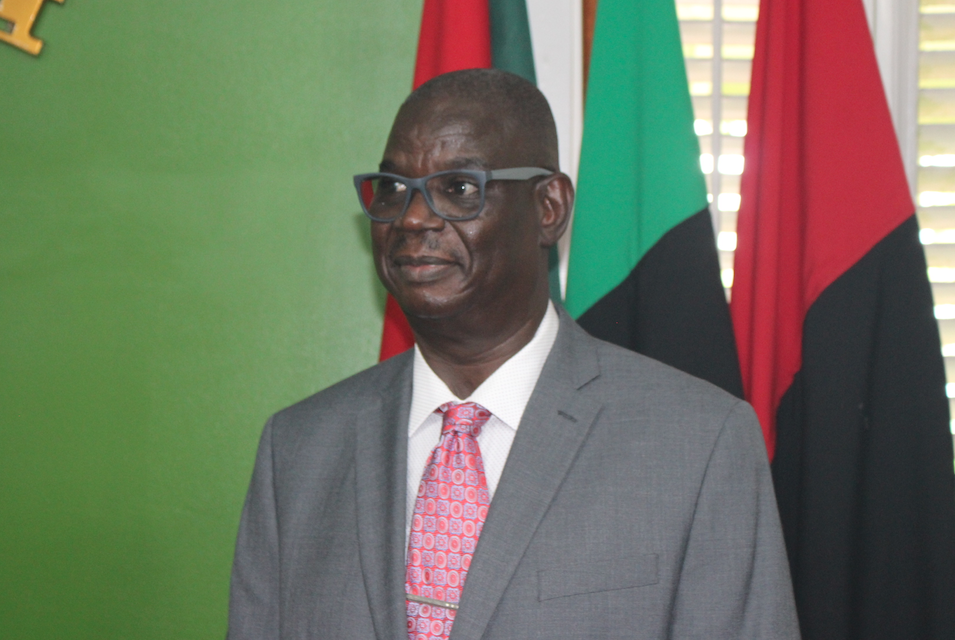 The other members of the Police Service Commission are Public Service Commission Chairman, Attorney Michael Sommersal,retired Assistant Commissioner of Police, Clinton Conway, retired Woman Assistant Commissioner of Police, Vesta Adams and retired Woman Assistant Commissioner of Police, Claire Jarvis.