The Government of Guyana has rubbished reports that Haitian nationals are being smuggled through the country or are victims of trafficking in persons.
Minister of Citizenship, Winston Felix has condemned the reports as inaccurate and deceptive. He believes the situation borders on xenophobia.
In an interview provided by the Press Office of the Ministry of the Presidency, Minister Felix said the only sinister agenda afoot, is the one aimed at Haitians arriving in Guyana.
He said the efforts may be political and an effort to sew discord among citizens.
Days after Opposition Leader Bharrat Jagdeo raised concern about the number of Haitians coming to Guyana, reports surfaced in some sections of the media claiming that the Haitians were being smuggled.
Felix reminded that up until 2017, Haitians needed visas to travel to most CARICOM states but all of that changed at the CARICOM level and opened the doors across the region for visa free travel for Haitian nationals as part of the CARICOM free movement agenda.
According to Minister Felix, "no one would deny that Haitians are one of the higher numbers arriving in Guyana from around the Caribbean, but the records produced by the [the two media entities] are grossly incorrect and cannot be trusted to guide the public as to what is really taking place," Minster Felix said. 
Records from the Department of Citizenship show that in 2013, 188 Haitians arrived in Guyana with 99 departures; in 2014, 227 arrivals and 113 departures; in 2015, 770 arrivals with 136 departures; in 2016, 722 arrivals with 451 departures; in 2018, 3, 515 arrivals with 291 departures and in 2018, 1,238 arrivals with 85 departures.
It is believed that the Haitians are coming to Guyana to make their journey across to Suriname and then to French Guiana which has a large Haitian population.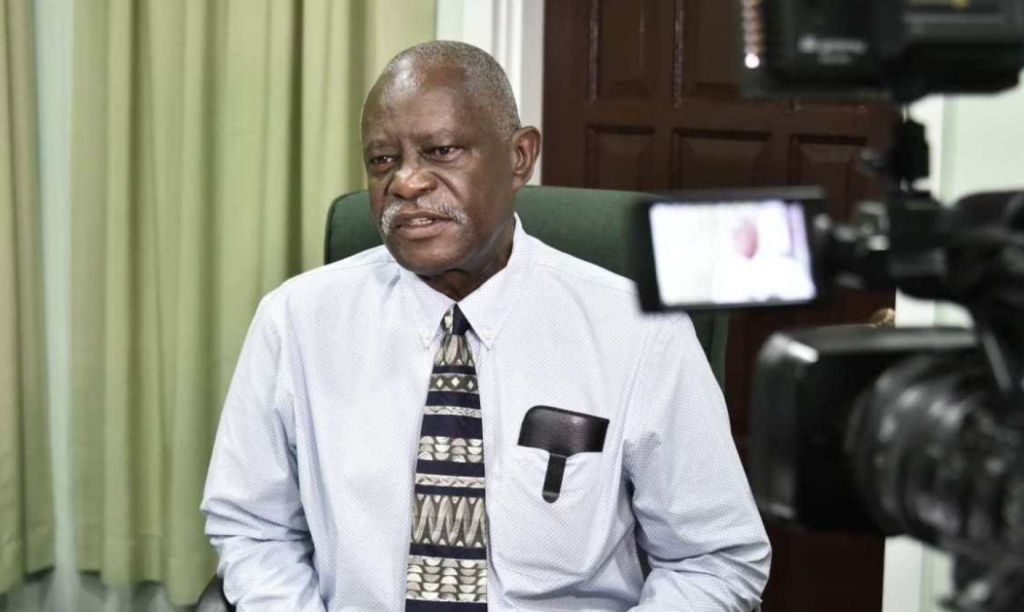 "Firstly, travel was restricted to only those who were granted a visa. This was the case up to 2017. Since then, we have had the CSME regime adjusted to accommodate Haitians into that scheme. As a consequence, Haitians are treated like any other CARICOM national. The benefits of the CSME are available for every CARICOM national and that includes Haitians. A Haitian arriving in Guyana, just like any other Caribbean country is entitled to be landed for six months and is processed the same way; on a case by case basis," he said.
From January 2019 to July 30, 2019, there were 45, 944 arrivals of Americans; 2,980 arrivals of Barbadians; 5,048 arrivals of Brazilians; 2,548 of British nationals; 12,259 arrivals of Canadians; 1,995 arrivals of Chinese; 41, 272 arrivals of Cubans; 679 arrivals of Indians; 2,900 arrival of Surinamese and 11,119 arrival of Trinidadians.
Felix questioned why concerns have only been raised about the Haitians when there are other nationals who have been arriving here in much higher numbers.
"This position resembles xenophobia and is even practiced by certain people in power. I cannot see why a CARICOM state, which has now gotten CSME status can be so vilified for passing through Guyana. They are just passing through and yet they are attracting all the negative thoughts and actions of people who are seeking power. We have 8,476 Haitians arriving in Guyana but for example, we have 11,119 Trinidadians also arriving for the same period and no one is making a noise about that but everyone is making noise about the Haitians who simply use Guyana as a point of transit to get to their diaspora in Columbia, Cayenne or Panama," the Minister said.  
The Minister of Citizenship pointed out that the Guyana Police Force has made checks and to date, has found no evidence to indicate even a single instance of people smuggling or Trafficking in Persons (TIP), relative to the Haitian travelers. He said based on checks, Haitians have also not found to be involved in any crime here in more than 5 years.