Amid calls by some citizens for a curfew and lockdown of the City of Georgetown to assist in the fight against the coronavirus, City Mayor Ubraj Narine said such a move cannot take place at this time.
The Mayor told reporters this afternoon that the City cannot be operated as if it is a light switch and be suddenly turned off.
He said proper systems and mechanisms would have to be put in place before there could be any such lockdown of the capital city. The Mayor said his focus now will be to work with other stakeholders to ensure the safety of citizens.
"The City is not a Light Bulb, where you can flick a switch and lock it down like that. We will not lock down the City, we will work closely with the Ministry of Health and other stakeholders including the Private Sector Commission, the Chamber of Commerce, the Commercial Banks and all other organization" Mayor Narine said.  
The Mayor said he has received calls from many citizens asking for there to be a lockdown, but he wants them to understand that a lockdown of the capital city could have an impact that other towns would not experience.
"A lot of private citizens have called me, as to what is the system because people have a concern that they are hearing the City is going to lockdown and that is why I called this press conference so that people out there would be aware of what is our position", he said.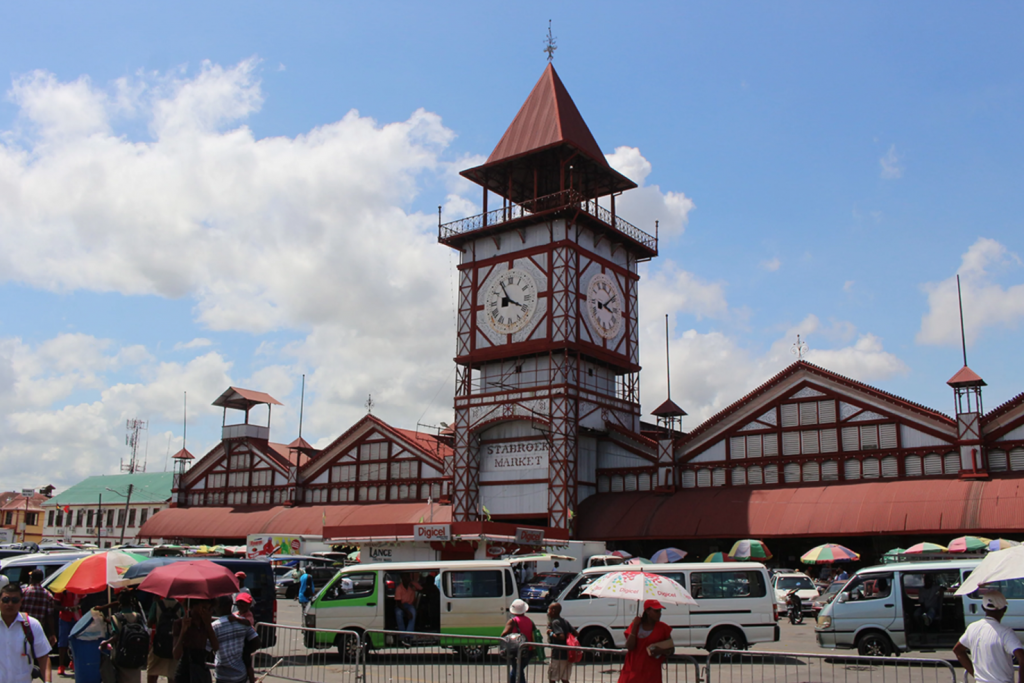 The Mayor said a lockdown of Georgetown is not possible at this time, but citizens and those coming into the city need to follow the guidelines by the Ministry of Public Health.
 "I call upon residents and our people out there to continue to limit gathering and maintain social distance. And, I must say that some of our people are not taking Covid-19 very seriously and are operating as normal. We should take precautions", he said.
The City Council has started the sanitization of several areas in the city, completing the Bourda and Stabroek markets. The sanitization initiative is being taken to the other markets in the city and several communities.
A lockdown of the City would ban transportation and most services and only allow for the operations of essential services. Many Caribbean countries have found it difficult to institute lockdowns.
With eight positive cases in Guyana, at least three other towns while not instituting a lockdown have started a nightly curfew.