As nurses week observances wrapped up, the Health Ministry honoured Nurse Hazel Europe of Grove Health Centre, who is celebrating 40 years as a nurse.
This past week, the Regional Health Department of RDC Region Four recognised Nurse Europe for what they dubbed as her "consistent, dedicated, devoted and disciplined service over the years."
Regional Health Officer (RHO), Dr. Quincy Jones in applauding Nurse Europe's contribution said that she has served the health sector very well and the region is very privileged to be enjoying the services of Nurse Europe who he said continues to give of her best. He said the award is a token for her years of service to the profession and more so the region.
Nurse Europe expressed appreciation and thanks to the RDC Region Four for the recognition, noting that she is committed to the profession that she started as a young woman.
She related that despite the many challenges she faced as a young nurse in the profession, those challenges motivated her over the years.
"I am a determined nurse who is very committed to this profession as it's a profession of care and love and that is what I live my life by each day as I understand that if I do otherwise then I am not serving my profession," Nurse Europe said.
Nurse Europe who first began her working life as a Pupil Teacher, did that job for five years before she decided to follow her lifelong dream of becoming a nurse.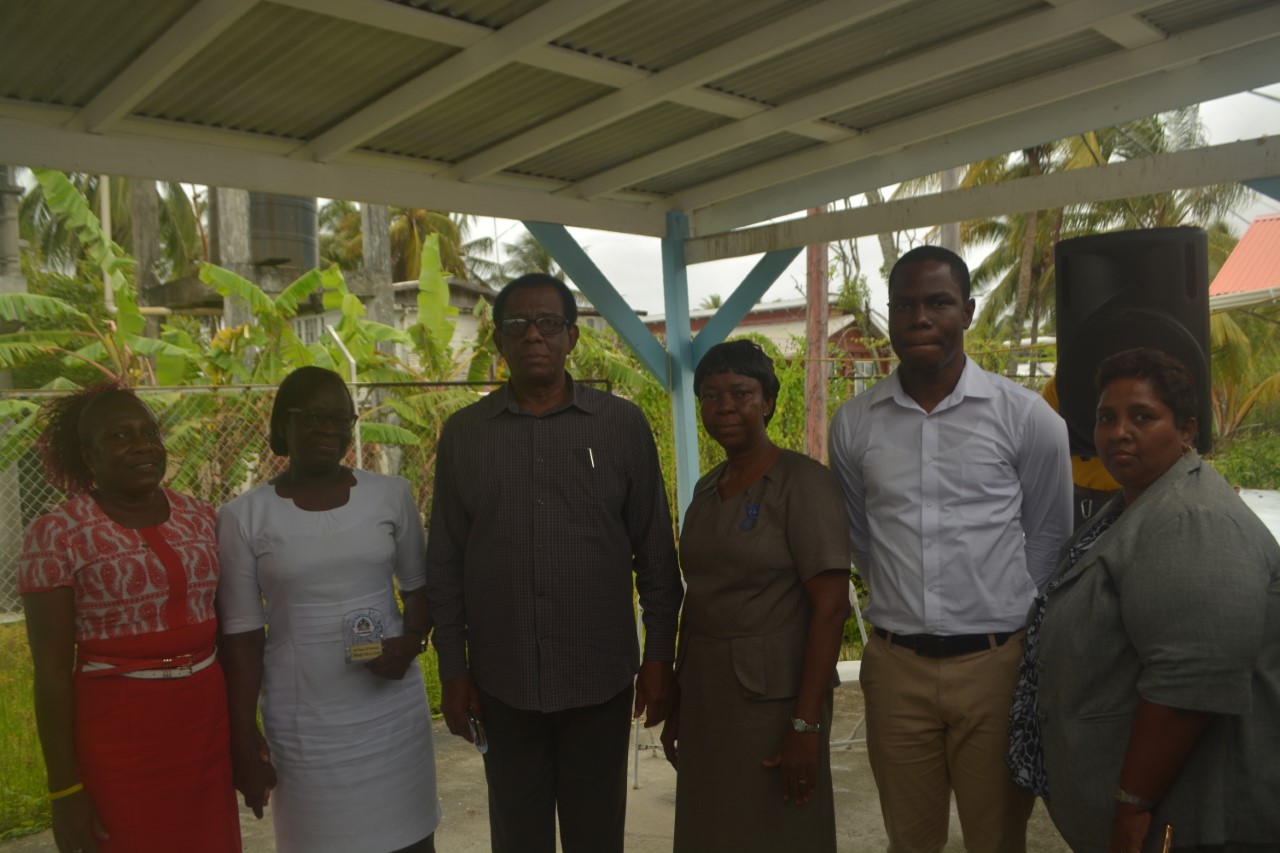 She enrolled as nurse on 5th October 1976 and has the distinction of serving in every heath centre on the East Bank for a period of time. She has worked from Long Creek to Mocha throughout her 40 years of service as a Midwife.
She had retired but is back on the job on contract.
She said that she came out of retirement to continue her service because of her passion for the profession. she said that while she is not sure on when she would finally call it quits what she is certain about is that she do not foreseeing it being anytime soon as she enjoys it. "I am loving what I am doing and I am grateful for the opportunity of continuing in the profession and I would like to urge my fellow nurses to serve with dignity and pride while giving of their best," she said.