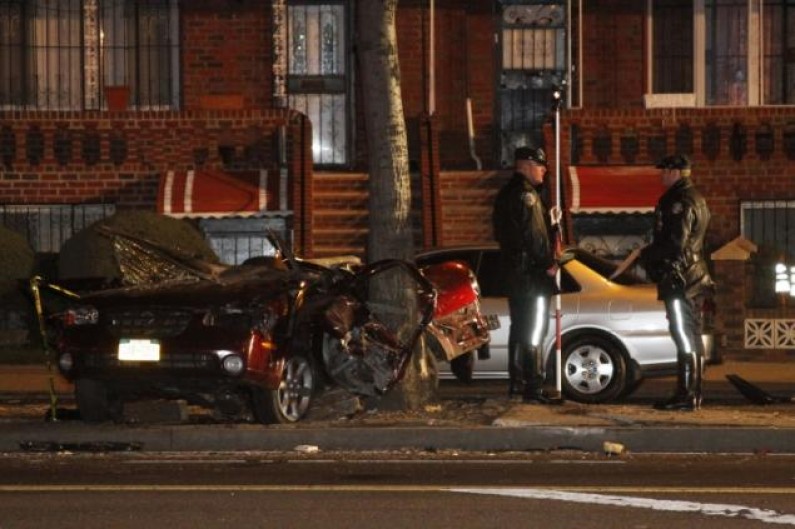 (Daily News) He wanted to be a cop since he was a kid, but an NYPD officer's dream-come-true ended Thursday before his rookie year was up.
Officer Patrick Prince, 22, died in a Brooklyn car cash while on his way home after wrapping up his 7:30 p.m.-to-3:30 a.m. tour in the 73rd Precinct in Brownsville.
"He was a good person, and a good son," his heartbroken mother, Claudette Prince, told the Daily News.
Scrolling through family photos on an iPad at her Flatbush home, her teary eyes staring at photos of her son in his uniform.
"He always wanted to be one of the city's Finest," his mother said. "He took the exam when he was 18, the first chance he got." He had to wait until he was 21 before he could join the NYPD — which he finally did in July.
Prince was driving west on Kings Highway in East Flatbush when he lost control of his car. Drifting off the road, the car slammed into a tree near Beverly Rd. at 4:15 a.m., sources said.
First responders desperately tried to get the officer out of his mangled vehicle, a witness said.
"They had to cut him out of the car," said he man, who did not want his name published. "It took about 10 minutes. It was bad."
He was taken to Brookdale University Hospital, but could not be saved.