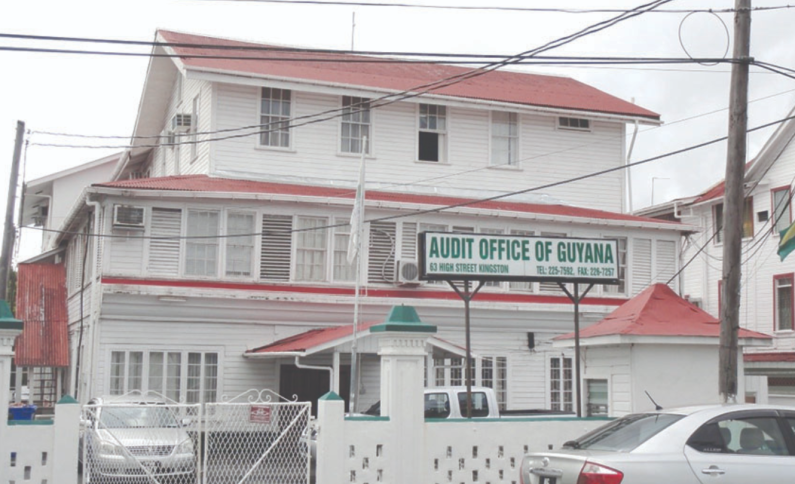 The Audit Office of Guyana is in the process of establishment an Oil and Gas Department, Minister of Parliamentary Affairs and Governance, Gail Teixeira informed the Committee of Supply today as it began consideration of the 2023 Budget.
Approximately $1.117B has been budgeted for the Audit Office to facilitate recurrent expenditure while another $25M has been budgeted for the acquisition of furniture and equipment for the Office's Headquarters.
Minister Teixeira told the Committee of Supply that the Oil and Gas Unit within the Audit Office is now being set up.
"It has not been set up as yet but they made provisions for it," Minister Teixeira said while responding to a question posed by Opposition Parliamentarian, Volda Lawrence.
The unit will have approximately eight employees.
Last September, the Auditor General Deodat Sharma told News Source that his Office lacked the capacity to conduct performance audit of the Oil and Gas Sector, however, it was receiving support from the Canadian Auditing and Accountability Foundation (CAAF).
At the time, he had explained that members of the Performance Audit Section, with help from CAAF, were being trained on how to conduct performance audits in the oil and gas sector.
The Audit Office has received stinging criticisms for failing to audit the 2021 financial statements of the Natural Resources Fund in accordance with the Natural Resource Fund Act of 2021.
The Auditor General explained at the time that his office merely conducted an audit of the finances injected into the Natural Resources Fund in 2021 for the oil lifts because, at the time, it did not have the capacity to delve further.
Meanwhile, the Committee of Supply of the Parliament of Guyana also approved approximately $33.2M for the Office of the Leader of the Opposition.