Guyanese born, British actress Letitia Wright, who shot to fame in the Black Panther movies, addressed members of the Government and the Opposition today in the National Assembly
In that brief address, the award-winning actress encouraged the legislators to work together for all the people.
Wright, who was born in Goed Intent, West Demerara and migrated to the UK at the age of eight, made it clear, that while she is not in to politics, she wants to see the country of her birth develop more and she believes all sides are needed to get that done.
"I don't know the ins and outs of politics, I care more about children and the development of young people, that is where my Ministry is but as you all come together to make decisions for the country, I encourage you both—both sides, both parties, I encourage peace, I encourage love, I am peace and I am of love and I am just proud of you both and everybody that is working for the betterment and empowerment of our country," Wright told the House.
The young actress who has been described as an icon by other movie stars said she is happy to be back in the land of her birth.
"I left the country when I was just eight years old and I was fortunate to have the opportunity in the UK to expand on the talent that they give to me of acting and travel the world, it means a lot to come back home and I just want to thank everyone who invited me," Wright said.
Prime Minister Mark Phillips and Opposition MP Cathy Hughes congratulated the actress on her accomplishments, while encouraging her to continue to fly the flag of Guyana high.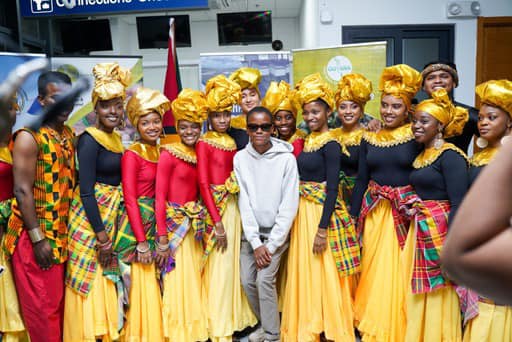 Earlier, the young actress said it is her hope to meet with young people and children in particular to spread the message of hope.
She also plans to meet with the local drama school to share her experience. With a career spanning over a decade, Wright cemented her position as one of the industry's most captivating young actresses when she starred in the blockbuster Black Panther movie.
During an interview on 94.1 FM this morning, she said she never went after fame, but rather, she was looking for purpose. She said she believes she has found that purpose in acting.