Tears of joy and celebration flowed this morning in the George Walcott Lecture Theatre of the University of Guyana as Guyanese born, British actress Letitia Wright was conferred with an Honorary Doctorate of Letters and the Arts by the University of Guyana.
In accepting the honour, the actress paid tribute to her homeland, her family and close friends, who she said, have all played a role in her journey.
Between fighting back tears and offering words of encouragement to the packed lecture hall, Wright said her journey has not been an easy one, but it has grown into one with purpose and humility.
"This country is a part of where I am from, this country is in my bloodline. I go home and there is pepperpot and bread, I go home and there is roti, dhal and roti which is my favourite, And I go home and there is Guyana in the very fabric of all that I do and all that I am. So, in a way, I have not been home, but home has not left me", she said.
Wright migrated from Guyana with her family at the age of eight. She is now 29-years-old and has starred in several movies, including the blockbuster Black Panther movies, and a number of television shows.
She told the University of Guyana that she has always remained humbled and grounded in her belief in God and purpose, adding that over the years, her conversations with God led her to carefully choosing her movie roles, which led to more opportunities.
University of Guyana Vice Chancellor, Professor Poloma Mohammed said honouring the arts and recognising the arts remain important and the University of Guyana was happy to play its part in recognising the work of Letitia Michelle Wright.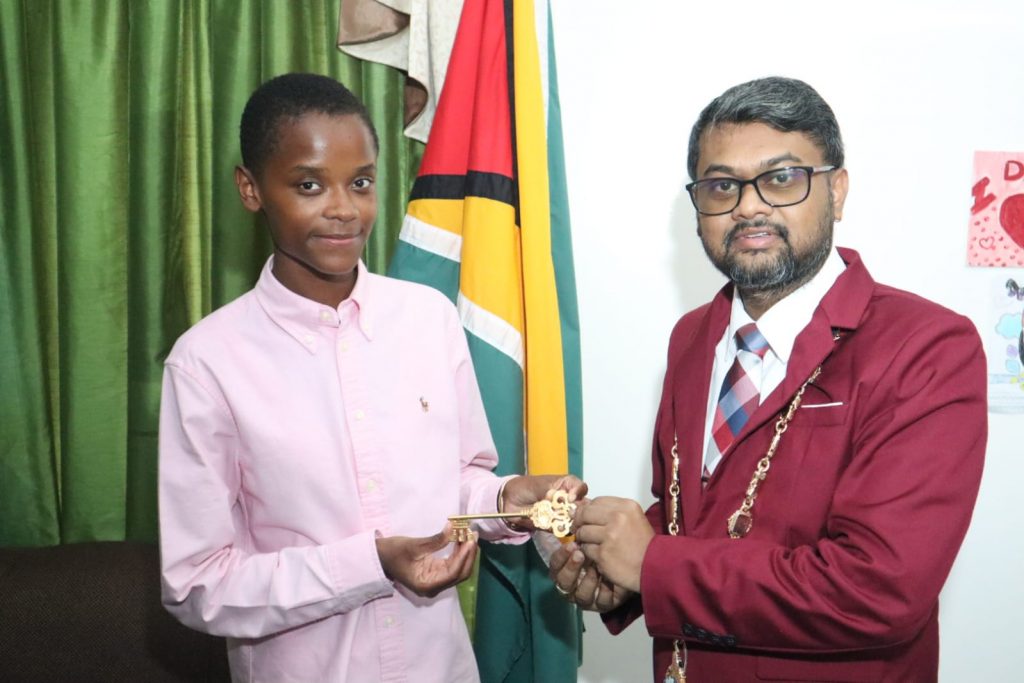 It was explained that she has become the 11th person to receive an Honorary Doctorate in the University's 60 year history.
"We must support, recognise and honour…I find it especially important that you are teaching the world about the power of peace, tradition and science through art, your art and the art of those great writers and filmmakers with whom you have worked and those you will work with", Prof. Mohammed noted, as she celebrated the actress who is originally from the West Demerara village of Goed Intent.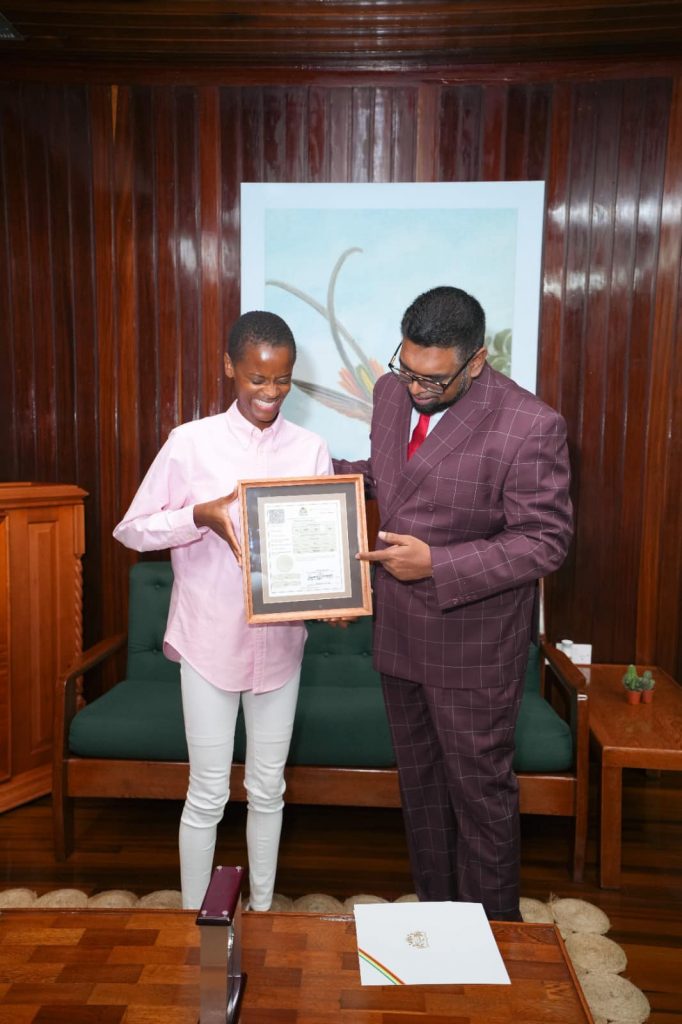 Just after the University of Guyana ceremony, Dr. Letitia Wright met with President Irfaan Ali.
During the meeting with the President, she was gifted a framed copy of her birth registration. She later traveled across to City Hall where she was further celebrated and presented with the key to the City of Georgetown by Mayor Ubraj Narine.