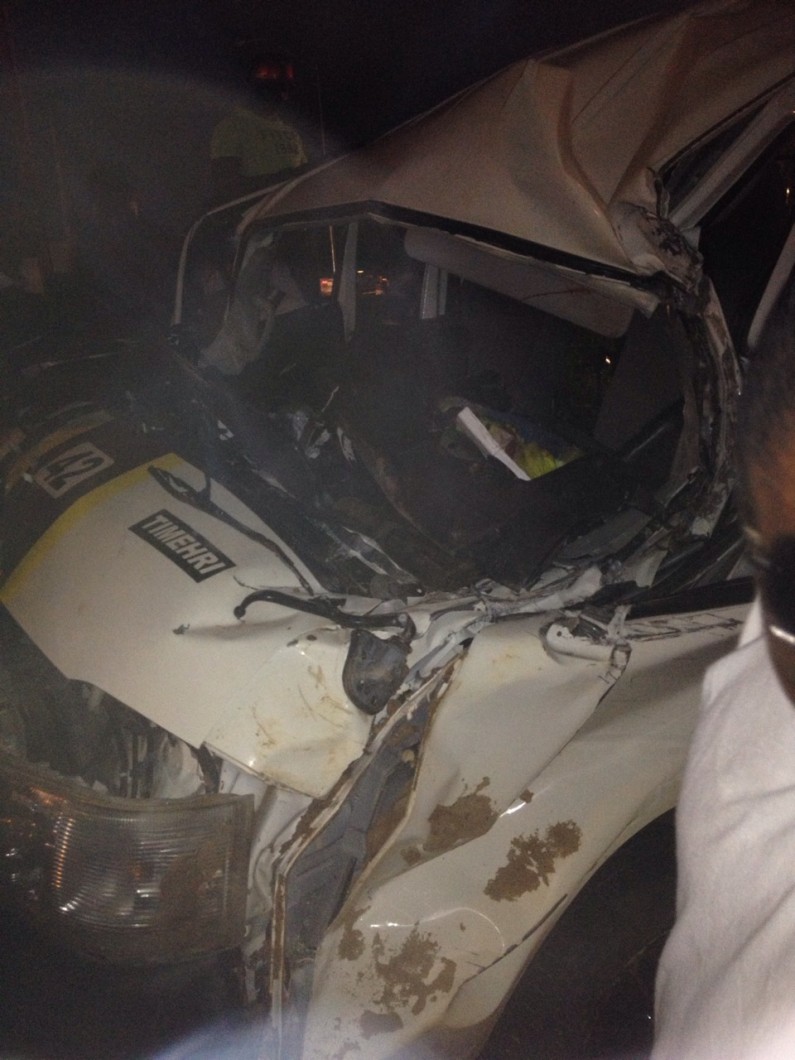 One woman was killed and a number of other passengers seriously injured when the driver of a route 42 Timehri to Georgetown mini bus lost control of the vehicle and slammed into a utility pole.
The name of the dead woman has not been released.
The incident took place on Tuesday evening as the bus was heading to Georgetown from Timehri. The accident occurred in the Little Diamond area on the East Bank of Demerara. The entire front of the bus was smashed in as a result of the impact.
Multiple eyewitnesses said the driver appeared to have been speeding when he lost control of the mini-bus. He was seriously injured and has been admitted to a city hospital.
Some of the injured persons had to be pulled from the mangled wreck and passersby assisted in rushing them to the hospital. The fatal accident occurred on the same day that the Guyana Police Force pleaded with all road users to begin exercising more care and caution on the roadways.
Over 130 persons lost their lives in traffic accidents in Guyana over the past year and speeding appears to be the leading cause of many of the road accidents.
Investigations into the Little Diamond accident are underway.
Filed: 6th January, 2015