Opposition Leader Joseph Harmon called out the Government today for prioritizing issues related to Guyana Sugar Corporation while leaving Public Servants to fend for themselves as the cost-of-living skyrockets.
The Government recently announced a $250,000 grant for sugar workers who lost their jobs when the APNU+AFC government closed some sugar estates.
The one-off grant is being paid to the workers although they were all paid their severance packages and many of them regained employment in the sugar industry.
The government has not given any salary increase to public servants since taking office over a year ago.
During a press conference today, the Opposition Leader said there has been a significant disparity in spending on GUYSUCO as compared to the Public Service under the current government.
"The latest being the $250,000 to severed sugar workers which is in addition to the severance they already were paid. These same sugar workers were paid severance in 2018, now I understand Jagdeo is calling it justice for these sugar workers. Well, there are a lot of justices that need to be dealt with," Mr. Harmon said.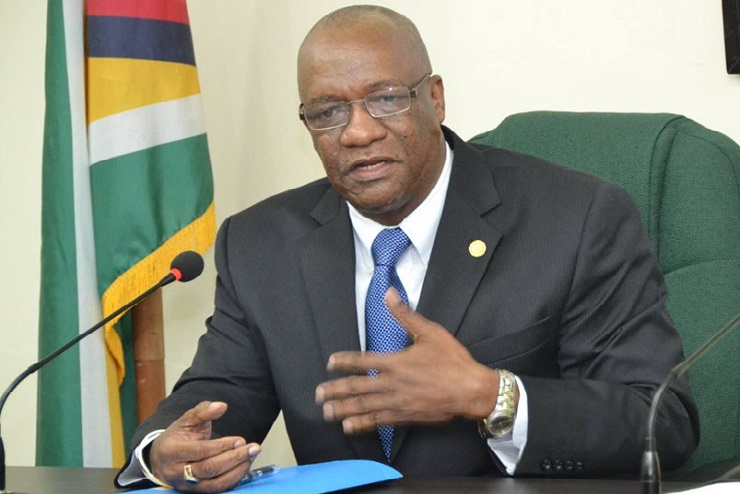 Mr. Harmon said Guyanese must be concerned about how the government continues to treat its public servants, whom he described as the backbone that holds the nation together.
"When you spend $14.5b within a year or more on Guysuco. And in that period, all you could have spent is $4.3B on the public servants and the frontline workers. What message are you sending, where is the balance where is the equity, where is the justice," the Opposition Leader questioned.
The Opposition leader said he has taken note of the spending by the Government without proper oversight, noting that billions of dollars have been doled out in cash grants and the Government is yet to say where the money is coming from or when it was approved by the National Assembly.
"Significant amounts of monies have been for these band-aids cash grants and other seeming measures. And these sums were not budgeted for." Mr. Harmon said.
Mr. Harmon said When the National Assembly reconvenes, the Opposition plans to vigorously seek answers from the Government on its spending.
The Government has defended its spending and is expected to seek funds from the National Assembly through a supplementary budget.