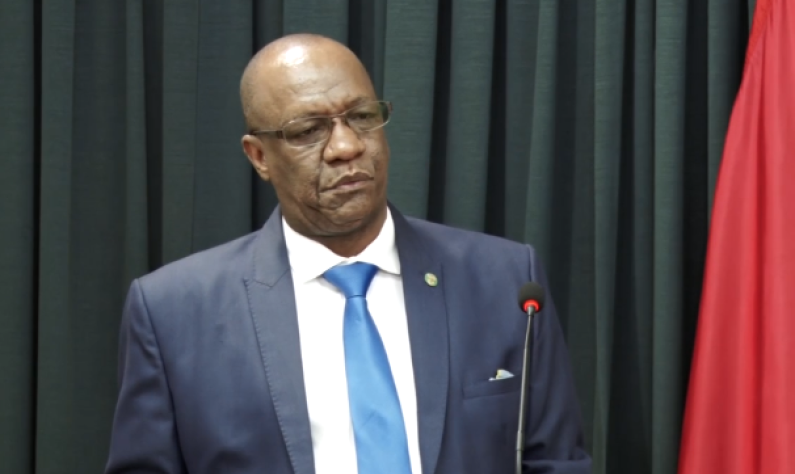 The Government of Guyana is of the view that the Guyana Elections Commission must be allowed to function independently and given the space needed to get the job done as it prepares for early elections.
At a press conference this morning, Director-General in the Ministry of the Presidency, Joe Harmon told reporters that GECOM should also be given the time to do its work.
"We have already said as a Government and the parties in the coalition, that we respect the decision of the Elections Commission and we believe that the Chairman of the Commission and her Commissioners must be given every opportunity to do their work", Harmon said.
The Opposition has issued a call for GECOM to immediately start all preparations for national elections. The People's Progressive Party wants the Commission to produce a preliminary voter's list from the existing national register and not merge the information from the recently completed house-to-house registration exercise.
But Mr. Harmon said the government believes that the merger of the data is the best way to move forward and therefore it supports GECOM's decision.
He said while the Opposition has been speaking out in the press about other methods that could be used, it has not formally submitted any document to GECOM with alternatives and allow itself to be quizzed by the Commission.
Harmon said "I have heard no credible, practical and efficient alternative to what the Elections Commission is suggesting".
The Government Spokesman said it should be made clear that with the merging of the data, there will be cross-referencing and not just names being put together.
Harmon said the President remains committed to setting a date for the elections as soon as the Commission indicates its readiness.