Opposition Leader Aubrey today promised to intervene if there are attempts to stymie or influence the investigations into claims made by CID rank Dion Bascom against senior members of the Guyana Police Force.
Bascom has alleged that a major Police cover-up might have hampered the investigations into the murder of popular biker, Ricardo Fagundes aka "Paper Shorts".
He has implicated a City businessman along with one of the businessman's security as masterminds in the death of the biker and has also accused a Senior Police investigator of leading in the cover up of the investigations.
Today Opposition Leader Aubrey Norton said there should be an urgent investigation into the claim made by the police detective. He said the Opposition will be paying close attention.
"This is a clear case of allegations being made and the allegations are serious enough to warrant an investigation even without anybody saying to the Guyana Police Force need to investigate…We believe that the lawyer for Bascom is acting, we will give the support we think is necessary and we will only intervene at the point that we think political intervention is needed. This is our first case of real political intervention," the Opposition Leader said during a press conference today.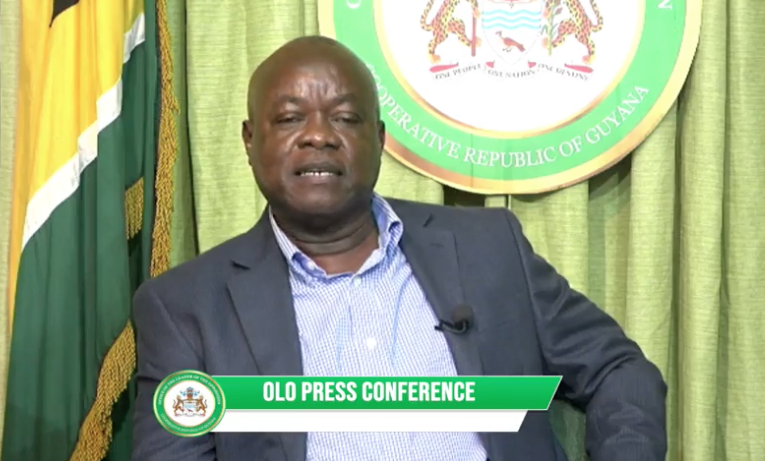 Over the weekend, the Police Detective received letters threatening lawsuits from Police Superintendent Mitchell Caesar, businessman Azruddin Mohamed and security agent Mark Richmond.
The three who are being represented by the same law firm have denied the claims by the Police Detective and are all demanding an apology and retraction while threatening multi-million dollar lawsuits.
Bascom through his Attorney, Nigel Hughes, has since indicated that he is standing by his claims. The Opposition believes the allegations are serious enough to warrant an independent probe.
"If the need arises, we will be involved directly, but for now we believe that the lawyer, taking his position, doing what should be done is the correct thing and we don't want to be accused of politicizing the situation," Norton said.
The Police Force has already announced that the Police Office of Professional Responsibility will be probing Bascom's claim. Norton does not have confidence that the police investigation will yield significant results.
"My own view and the party's view is that the Guyana Police Force cannot investigate a matter like this properly, because they are compromised and that is why we are calling for an international team to investigate," the Opposition Leader noted.
Bascom has said he believes there could be attempts on his life. His Attorney has since written to the President, requesting that he initiaties witness protection.