The Board of the Central Housing and Planning Authority has made a decision to do corrective works to scores of the turnkey government houses that were built under the PPP Civic administration.
Over $100 Million will be spent on the works which should begin within the next two weeks. Board Members recently visited a number of the homes in the Providence and Perseverance areas on the East Bank of Demerara and were left shocked by the complaints of home owners and the shoddy work on many of the houses.
Chairman of the CH&PA, Hamilton Green, told a press conference this afternoon that many of the houses have splitting concrete walls, shifting roofs and leaking toilets and septic tanks. Some home owners have been forced to move out of the houses.
He said the housing programme that was initiated under the former government appeared ill-conceived.
"It is clear that we inherited a programme that was ill-conceived and the truth of the matter, it is not delivering to the beneficiaries what was touted and what those  beneficiaries expected", he said.
According to Green, members of the CH&PA board came across several horror stories including a number of cases where persons moved in and moved out of their new homes when they came across the many problems.
"Bad roofs, leaking roofs, doors that don't function as doors and walls that are twisted, paint peeling, sanitary facilities which don't provide the basics, and septic tanks which are porous and floors that were doing a special dance" are some of the problems Mr. Green said the board members came across during their visits.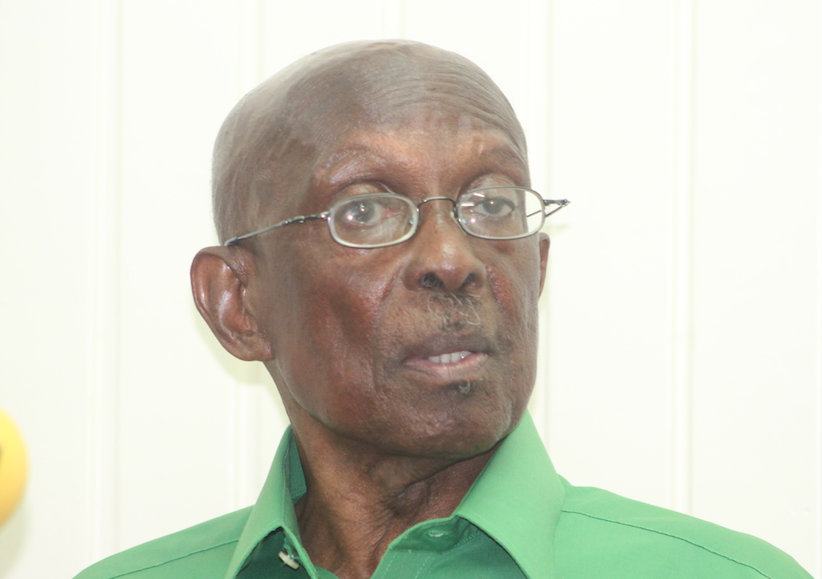 He said there was clearly poor supervision in the construction works and proper building standards were not followed. "That will change", he announced, as he outlined a number of corrective measures that the Central Housing and Planning Authority will undertake to ensure the pain being suffered by homeowners is alleviated.
The Board was surprised also that soil testing was not done on the land that formerly housed massive cane fields and canals. Central Housing will now have engineers conduct soil testing and other engineering works before new houses are built.
New standards are also being developed for all the housing areas to cover various construction areas from plumbing to drainage. Board member and well-respected engineer, Bert Carter, has already been meeting with engineers attached to the Housing Department on some of the issues of concern.
A number of homeowners who complained about their housing problems, attended the press conference and were relieved when they heard of the efforts being made by the board to have the problems to their houses corrected. One woman said she cried when she saw the house that was sold to her and the myriad of problems that came with it.
The former PPP government had boasted about its housing drive even as there were complaints since then about the poor quality of many of the homes.