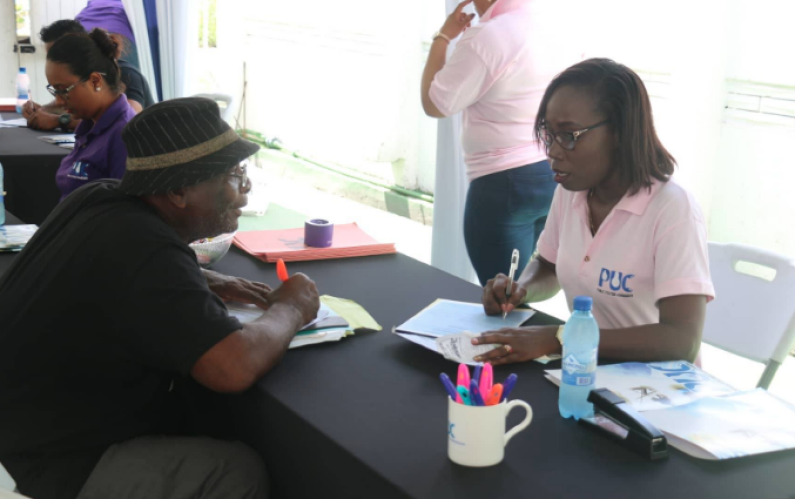 The Public Utilities Commission is reporting that over the past three years, it has successfully addressed complaints that have seen $74 Million being returned to consumers who filed complaints against the various utility companies.  
At an Open House Day which was hosted at the PUC headquarters today, Complaints Manager, Destra Bourne reveled that just this year, the Commission has collected in excess of $8 million for consumers with complaints.
She explained to News Source that many issues were presented to the PUC. Today, they sought to make citizens more aware of the procedure for filing a complaint.
The PUC is a body which was set up to ensure that Utility customers are fairly treated by companies like Guyana Power and Light, Guyana Telephone and Telegraph Company, Guyana Water Incorporated and others.
Consumers have been advised that the Commission will order and investigate all complaints and the outcome of those investigations would determine compensation for complaining customers.