-by Dennis Glasgow-
A Partnership for National Unity (APNU) officially launched its Local Government Elections (LGE) Campaign at the Headquarters of the People's National Congress today.
The PNC is the largest party in the six-party partnership. The APNU will be heading into the elections separately from its national coalition partner, the Alliance For Change.
President David Granger, who serves as Chairman of the APNU, announced today that the APNU will be contesting the local government elections in seventy six of eighty Local Authority Areas on Monday November 12th, 2018.
He said the  APNU, as part of the national government is reaffirming national democracy by ensuring there is another Local Government Elections on time.
This is the second Local Government Elections since the party took office in 2015. The first was held in 2016, just a year after the coalition took office.
Before that, the elections were not held in more than two decades.
According to President Granger, "The APNU-AFC Coalition after entering government for only ten months conducted Local Government Elections in March, 2016 after an absence of twenty-two (22) years… Local Government Elections is a constitutional obligation, it is an entitlement. It is not a favor the government could extend to the people."
He also noted that the local elections have renewed local democracy in many parts of the country; especially the rural companies.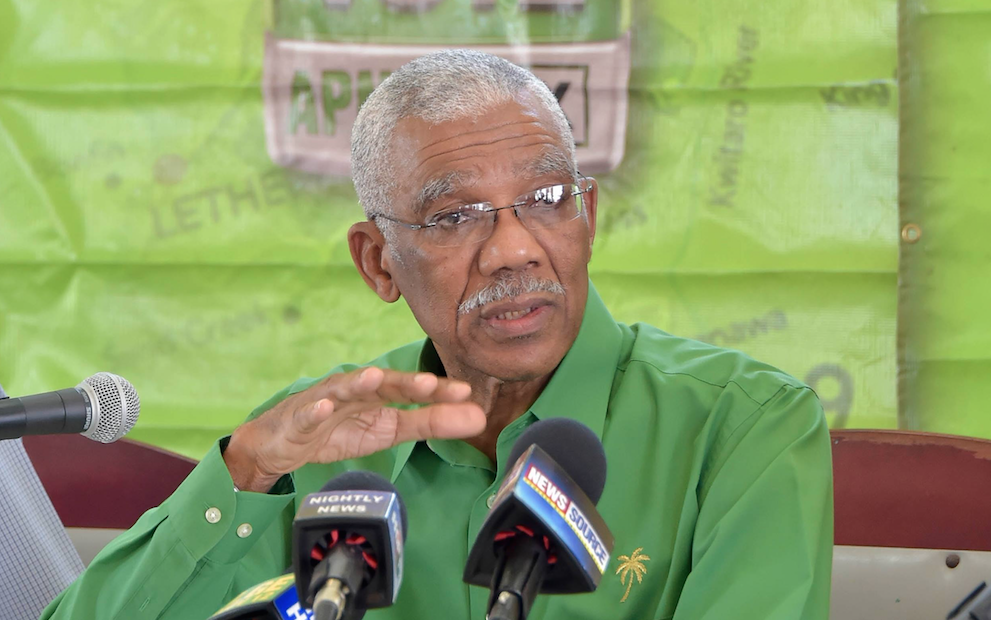 "LGE moved the country, especially the rural areas and municipalities from despair to democracy. We now have a situation in which local leaders can now discuss, debate and decide how their communities will be governed; the obnoxious interim management committees of the previous regime and of history have disappeared"
Mr. Granger said his party remains committed to local democracy and this is largely due to the fact that they believe that the entire system of public administration lies in the hands of persons at the local level.
He said large and small parties and groups could take part in the local elections, but there is need for organisation.
"Let me say this, in conducting countrywide elections you need an organization and that organization strengthens democracy, it doesn't weaken democracy, it doesn't smother democracy. Organization is one of the principles that we laid down with the other parties, that they must be an organization that people must feel free to come and go."
While the party is saying that it believes in putting the power back in the realm of the communities, it also believes that major parties like the APNU are needed in these communities because they are a "major organization"
The President also reaffirmed his respect for the Alliance For Change and its decision to go into the elections away from the APNU after the two sides could not reach agreement on heading into the elections as a coalition.