The Courtroom of Magistrate Faith McGusty moved to the Palm Court nightclub this morning as the trial over the assault of Trinidadian soca star, Benjai continued.
Guyanese, Marverick DeAbreau, is on trial for the assault of the soca star, which took place back in April  2017, outside the nightclub just after the singer had completed a performance.
This morning, the Magistrate, the Attorneys for both sides as well as the accused and the victim all went down to Palm Court as Benjai explained what exactly took place.
He could be observed explaining to the Magistrate and Attorneys the areas where he performed and later where he was attacked, allegedly by DeAbreau.
The Attorneys also questioned him and he could be seen responding to their queries. The Magistrate as well as other Court staff were observed taking notes throughout the re-enactment.
The soca singer, with hits like "Phenomenal" and "Wine to the Side", has explained that he
 had just wrapped up a performance in the club, when he came under attack on the outside.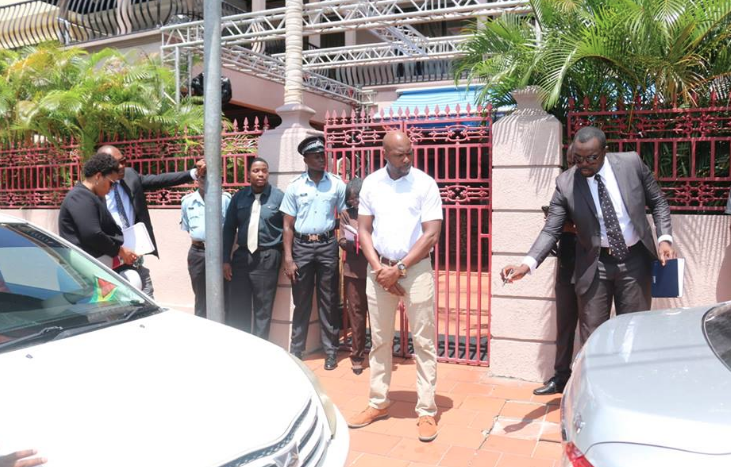 He was reportedly standing just outside the club in the company of other persons when he tapped on a car that was backing up to where he was standing.
That tap on the car led to a verbal altercation between himself and the car's owner and it was reportedly at that stage, that the accused, Maverick DeAbreau lashed the singer to the face with a liquor bottle, resulting in him falling to the ground. He had to be rushed to a city hospital and made to undergo emergency surgery for his injuries.
He flew out of Guyana for more medical care just after but vowed to be back in Guyana whenever the case is called up. The singer has been doing that so far. (by Joseph Allen)