Months after popular Trinidadian Soca star, Benjai, was attacked and lashed across the head outside the Palm Court nightclub, a 25-year-old man has been charged for the incident.
The accused, Marverick DeAbreau,  stood before Magistrate Leron Daly and entered a not guilty plea after the assault and wounding charge was read to him.
The Court was told that on the 16th April, 2017, outside the Palm Court nightclub, DeAbreau unlawfully and maliciously wounded Trinidadian, Rodney LeBlanc, who goes by the stage name, "Benjai".
The soca singer, with hits like "Phenomenal" and "Wine to the Side", flew into Guyana and was at the Georgetown Magistrates' Court this morning for the hearing.
His Attorney told the Court that his client had just wrapped up a performance in the club, when he came under attack on the outside.
The Attorney explained that "Benjai" was standing just outside the club, when he tapped on a car that was reversing in his direction.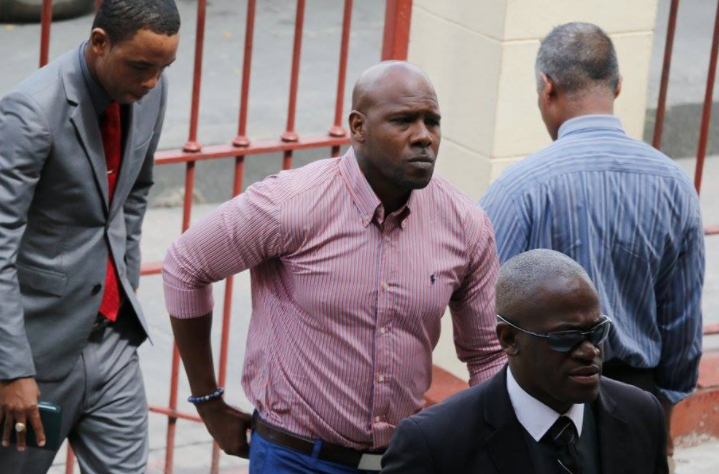 The Attorney explained that the accused then jumped out of the car, whipped out a gun and pointed it in the face of the artiste, while threatening to kill him.
He then allegedly lashed the singer across the face and drove away from the scene.  "Benjai" was rushed to a local hospital, where he underwent emergency surgery for a large wound across the face.
After listening to all the facts in the case, the Magistrate granted bail to the accused in the sum of $50,000 and requested that he returns to Court on October 11, 2017.