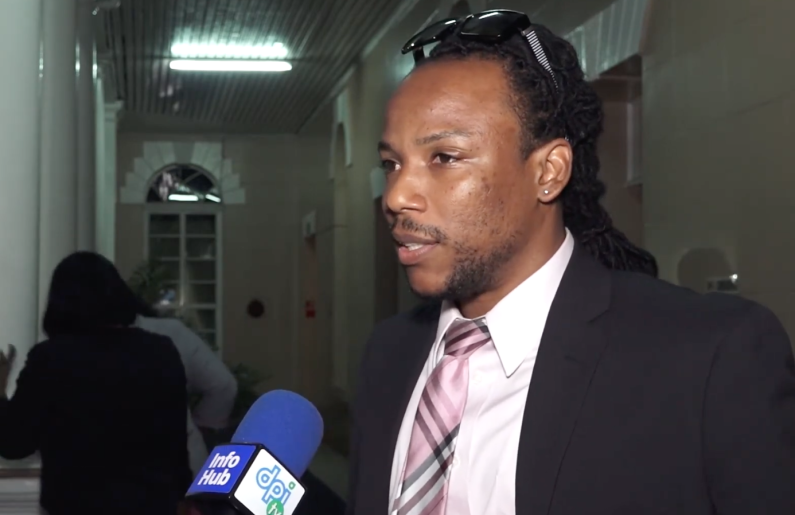 A frustrated Chairman of the Public Accounts Committee (PAC), Jermaine Figueira complained again today that the Government is deliberately stalling the work of the PAC.
Today marks three weeks since the Public Accounts Committee last met at the Public Buildings.
In a statement on Sunday, Mr Figueira laid the blame at the feet of the Government, explaining that due to the unavailability of the Government MPs, the meeting was cancelled because there could be no quorum.
"This level of interference is alarming, and it is evident that the government is afraid of transparency and accountability, which are the twin cardinal principles that lend to good governance. The deliberate derailing and stymieing of the work of the PAC by the government is unacceptable, and it is time for the people of Guyana to demand the accountability they deserve," the PAC Chairman said.
Since using its majority in the National Assembly last April to amend the Standing Orders, which ultimately changed the required quorum for the sitting of the PAC, the Government has been absent from several meetings, forcing their cancellations.
Under the new rules, there must be two Government MPs, two Opposition MPs and the Chairman present for there to be a quorum. Under the old rules, only three Committee Members were required to be present for there to be a quorum.
The PAC Chairman said Government's blatant disregard for the work of the Committee is unacceptable, and the government's attitude towards the work of Parliament is reflective in other Parliamentary Committees.
"The government's consistent failure to show up and do the work they were elected to do is a microcosm of the unacceptable reality of many other committees of the National Assembly where committees just don't meet. The Natural Resources Committee, for example, which should be meeting given Guyana's resource-rich status and the possibilities for transformation with our new oil-rich resource, has not met since the inception of this Parliament. The Assembly's Committee, of which the Honorable Speaker of the Parliament is the Chairman, met only once in three years," he said.
The PAC Chairman pointed out that there are other parliamentary committees that have also not been meeting because of the Government's absence.
The APNU MP said the Government must be held accountable for its actions and lack of commitment.
He said while the government speaks publicly about transparency and accountability, its practice does not back up the talk.