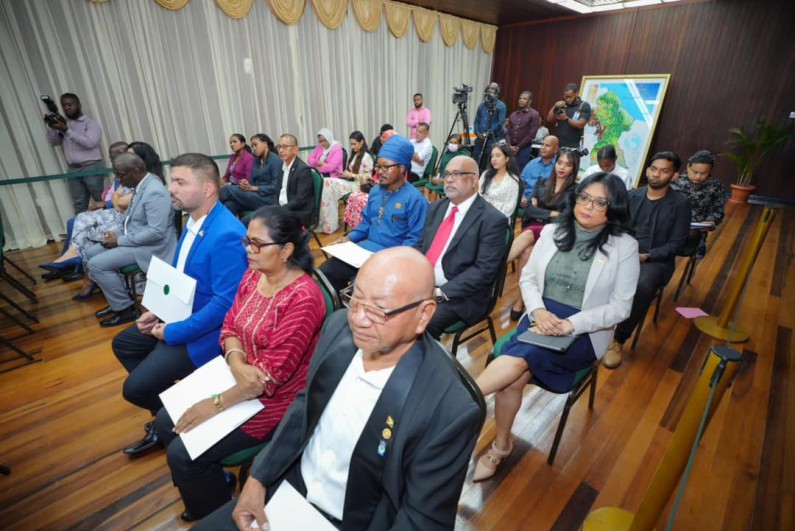 Days after it was reconstituted by President Irfaan Ali, the Ethnic Relations Commission (ERC) is being urged by the Guyanese Organization of Indigenous Peoples (GOIP) and A Partnership for National Unity (APNU) to do more to curb racism and foster better relations in the country.
During the recent launch of a report on hate crimes in Guyana by the Guyana Equality Forum, GOIP Chief Colin Klautky said Indigenous People in Guyana are often subjected to racism at the inter-personal and structural levels.
He complained that some people are still using derogatory terms to describe indigenous people, and the use of those terms could affect the self-esteem of many of the indigenous people.
Chief Klautky said although the GOIP has filed a number of complaints with the Ethnic Relations Commission in the past, it is not too optimistic.
"We have sent complains of racism to the Ethnic Relations Commission. Again, we understand that the ERC does not have enforcement power, all you can do is complain, and [they make] recommendations but what is the sense, they can't enforce anything really. So, we are sort of up against a wall," the GOIP Chief said.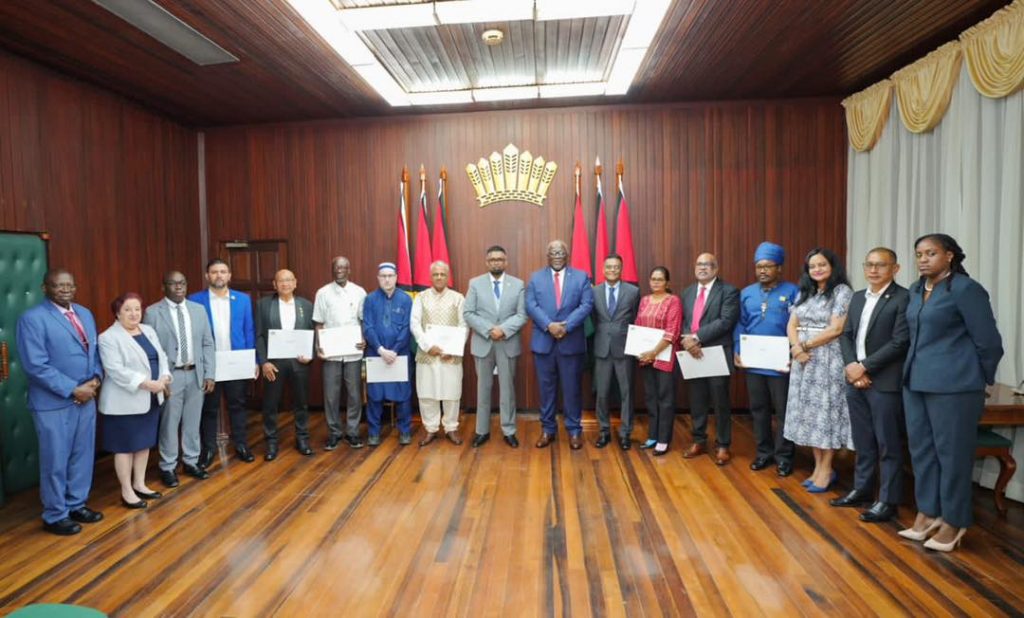 In a separate statement, Advisor to the Leader of the Opposition, Elson Lowe challenged the newly appointed ERC Commissioners to do more to foster good ethnic relations in the country.
"Building good ethnic relations (though important) is only one of its three interrelated constitutional mandates. Equally critical are its two mandates involving (i) the identification, prevention, and elimination of ethnic discrimination, and (ii) the promotion of equality of opportunity, regardless of ethnicity. These last two mandates demand that the commission must also focus on governmental policies and institutions that control the distribution of state resources and opportunities, such as jobs, contracts, subventions, and cash transfers," Mr Lowe said.
Lowe said the ERC must seek to instigate policy, administrative, cultural, and structural changes within all state agencies to ensure their operations enhance ethnic relations, eliminate ethnic discrimination, and promote equal opportunity for all.
He said to effectively fulfil its vast mandate, the ERC would require technical and professional assistance from like-minded organizations, such as the UK Equality and Human Rights Commission.
Last Thursday, the Commission, chaired by Sheik Moeen Ul Hack, said it will commence work shortly to facilitate its plan of interaction with citizens from all ethnic groups throughout the country, in an effort to strengthen its constitutional mandate.
The Board is developing an action plan for its three-year term in support of the its mandate to "promote harmony and good relations" among all Guyanese.
The Commission is guided by its 24 functions and its secretariat consists of Media Monitoring, Public Education and Awareness and Investigation Units.