British Airways has officially started its schedule service between Guyana and the United Kingdom.
The airline will have twice weekly flights between London and Georgetown via St. Lucia.
At around 6pm on Monday, the British Airways Boeing 777 aircraft touched down at the Cheddi Jagan Airport with its inaugural flight to Guyana.
The new service is being seen as a major business and tourism push for Guyana, the United Kingdom and St. Lucia.
Speaking at a ceremony at the Cheddi Jagan Airport last night, Guyana's Minister of Tourism, Oneidge Waldron said the government's aim of connecting Guyana to other parts of the world is being realised.
She noted that with Guyana's economy growing rapidly and more business interest taking place, the Government welcomes the return of British Airways, which previously served the market more than three decades ago.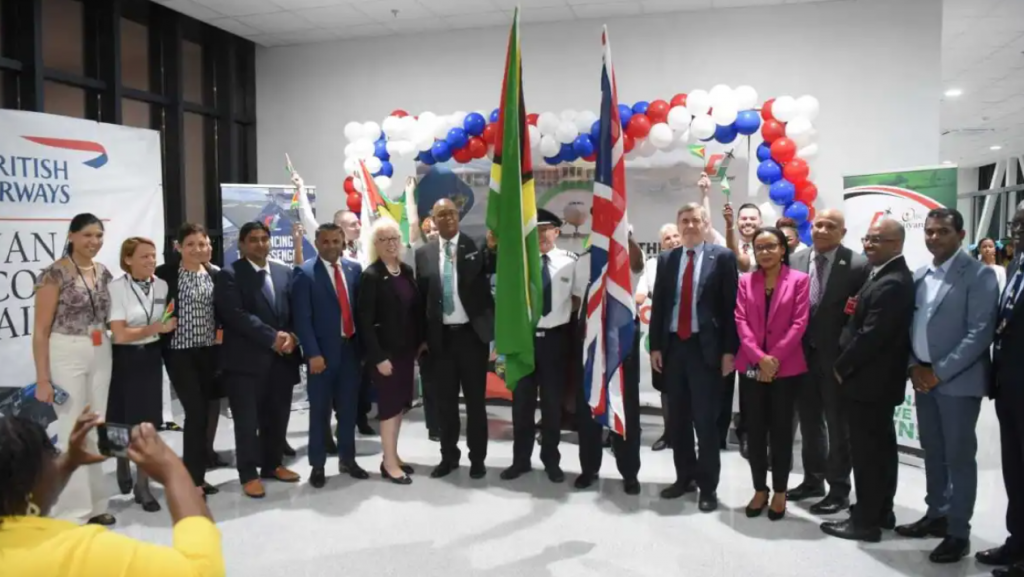 "Connecting the world to Guyana remains a priority of this government. We see Guyana as an active part of a global travel network, and we are continually engaging major airlines with a view to encouraging them to serve this destination. Our pursuit of airline connectivity is part of a wider strategic economic objective to make Guyana easily and affordably accessible to all business in all sectors, including the leisure and pleasure travel sector", Minister Waldron noted.
Similar sentiments were shared by Works Minister Juan Edghill, who said the government will continue to expand the facilities to support the air services sector.
With Guyanese now enjoying visa-free travel to the United Kingdom, the British Government is also pleased with the realisation of the service, since it will serve as a new and dependable link between the two countries, according to the British High Commissioner Jean Miller.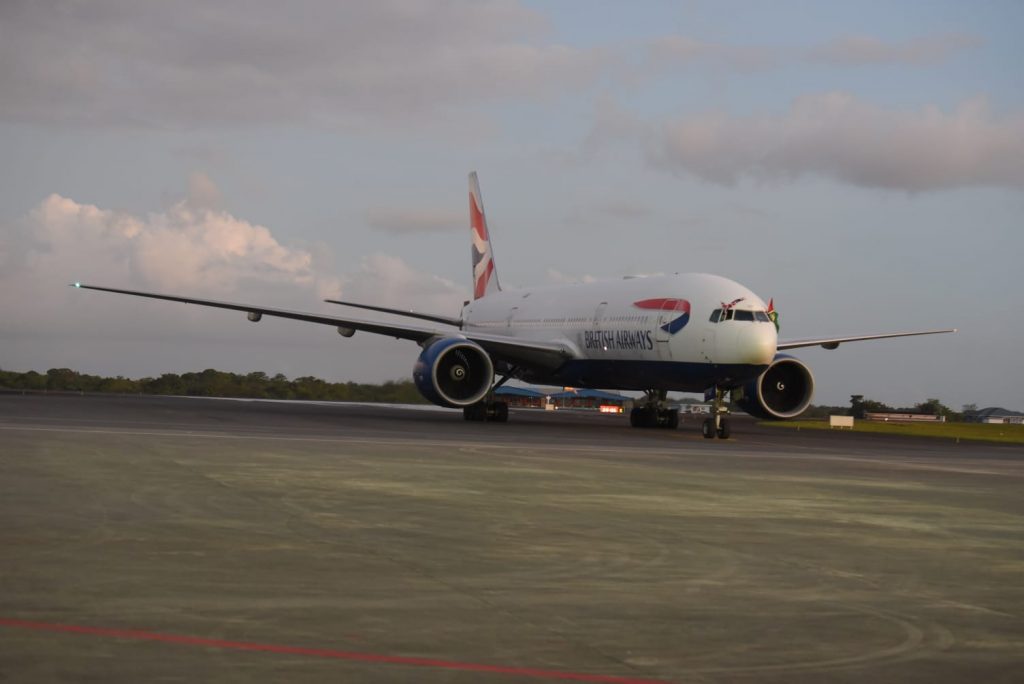 The Government of St. Lucia is also welcoming the start up of the new service, because with the flights stopping in St. Lucia on every trip, the authorities in St. Lucia are now seeing the direct air link as a major boost to St. Lucia's tourism product.