InterCaribbean Airways launched its Guyana service today with an inaugural flight from Barbados to the Cheddi Jagan Airport in Guyana.
The airline will now be offering almost daily flights between Guyana and Barbados.
Just after the arrival of the flight, the airline's Chief Executive Officer Trevor Sadler said InterCaribbean is pleased to be entering the Guyana market at a time when the country is seeing major development.
"Today is a day we have been working towards for some time. I believe it was almost five years ago when we started to have conversations about Guyana and the possibilities and where and when and how we could get to Guyana. The pandemic has been both kind and cruel to the industry, but at the same time, it has opened the doors of opportunity for InterCaribbean to further our reach into the Caribbean" Mr. Sandler said.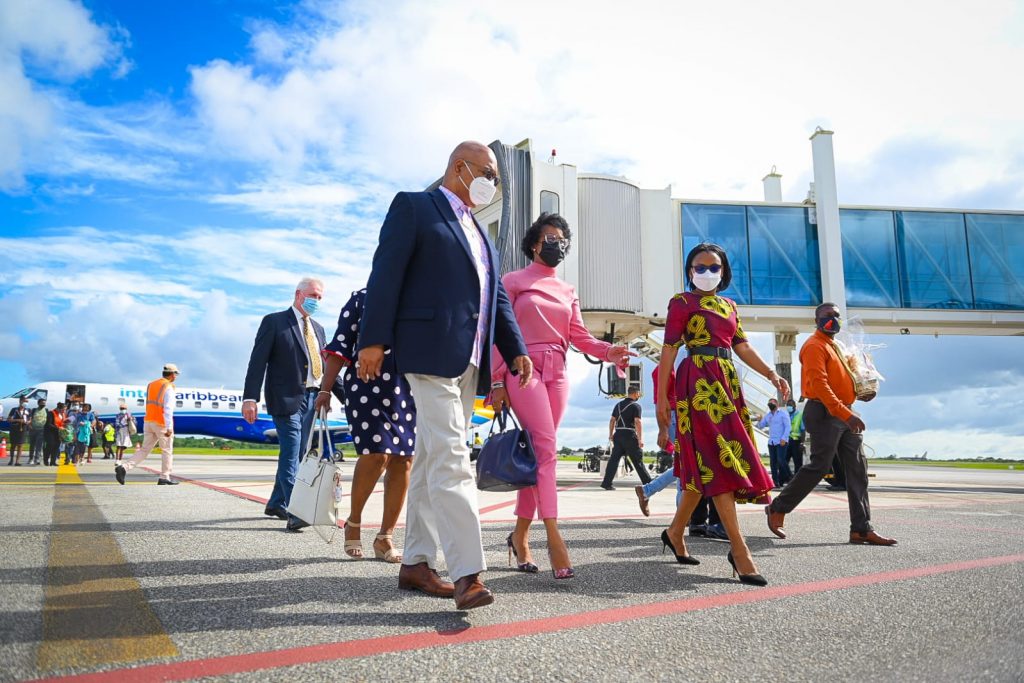 With a new airline stepping into the market, Guyana's Minister of Oneidge Walrond said she believes more companies are seeing the true potential of the Guyana market.  
"Here in Guyana, we are continuing to be committed to tourism, as one of our largest export and highest export earnings here. We remain committed to our tourism product and this imitative, this launching, I want to congratulate InterCaribbean because they have seen that Guyana is on a growth trajectory and that is the fastest growing economy in this hemisphere, eyes are turn to Guyana the leisure traveler and the business traveler and Guyana is a prime stop and prime place for these investments", the Minister said.
Barbados' Tourism Minister Lisa Cummins applauded Guyana on its quest to become a tourism giant and said Barbados will continue to work with Guyana to ensure that business remains within the Caribbean, especially through tourism.
"We committed to joint destination marketing, the sun, the sand, and the beaches of Barbados and the beautiful forestry, hinterland areas of Guyana, we commit to partnering together to market our two destinations." Ms. Cummins said.
InterCaribbean already operates in more than 25 cities across the Caribbean and its Guyana service is expected to create more travel links to the rest of the Caribbean for Guyanese travelers.
The airline which is headquartered in the Turks and Caicos Islands has been around for more than 30 years.