While admitting that it is his voice on a profanity-laced recorded conversation, Opposition Leader Bharrat Jagdeo today said he was angry at the time and it was all over the visit of Jamaican cricketer Chris Gayle to Linden on the same day that the People's National Congress was hosting a rally.
Jagdeo, who said he was sorry that persons had to hear his use of foul language, could be heard in the conversation declaring that one of Chris Gayle's close Guyanese friends who accompanied him to Linden was now in his "black book"
"Tell him that you just get in F&%king Jagdeo bad book, just cuss him bout his sk%$t here, every f&%king thing here", Jagdeo could be heard declaring in the recorded conversation that has been making the rounds on social media.
Today, Mr. Jagdeo who served as President for twelve and a half years, said anyone who makes it into his "bad book" loses privileges from him.
"It means that any privilege that you have, some of these individuals I know and so they call me from time to time and talk to me, that means that privilege is gone, it is gone", the Opposition Leader said.
Mr. Jagdeo said Chris Gayle's two friends taking him to Linden on the same day of the PNC rally and allowing him to mingle with Government officials, it made it appear as if Gayle was supportive of them.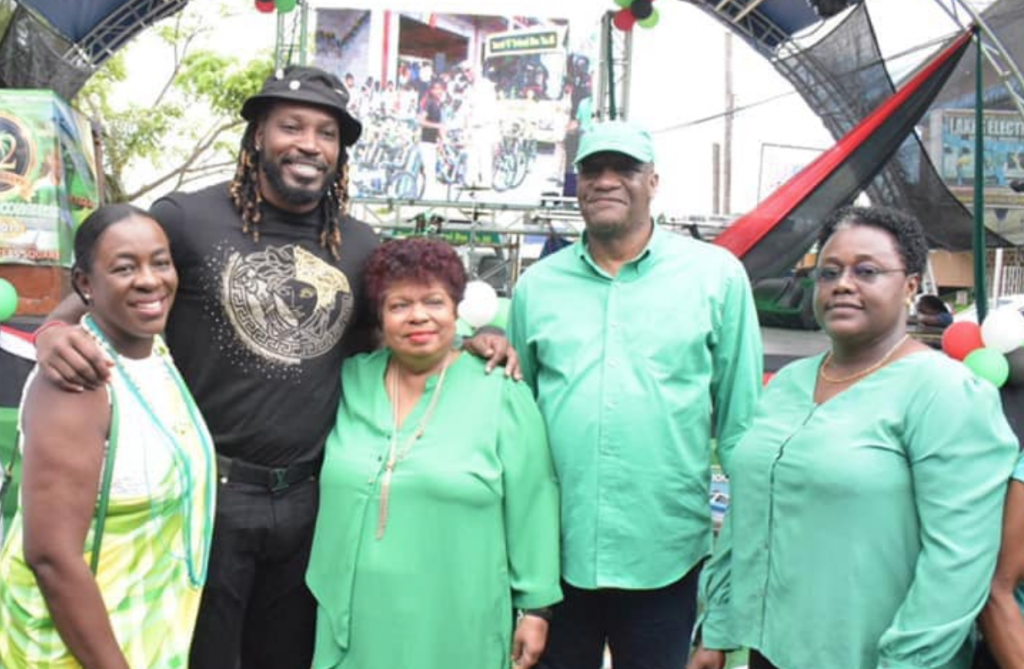 He said he believes that Gayle was misled into going to the town on that particular day and it was that which triggered his anger.
In a statement following numerous attacks from Opposition supporters on social media, cricketer Chris Gayle said he is apolitical and was invited to Linden to be part of a community outreach exercise.
The Opposition Leader, Bharrat Jagdeo today denied that his party or its youth arm offered to sponsor the cricketer's birthday concert in Guyana, which was hosted last Saturday.
He said the PPP is more focused on the elections.
The event was sponsored by a number of local companies and the Government of Guyana.