Leader of the Opposition Bharrat Jagdeo today said that while his party is not opposed to cash grants to citizens, the current Working People's Alliance proposal for cash grants from the oil proceeds has been found to be technically unsound and unsustainable.
The WPA is one of the parties in the coalition government and has been pushing the issue of cash grants to form part of the coalition's manifesto for the upcoming elections.
At his weekly solo press conference, Opposition Leader Jagdeo said possible cash grants from oil proceeds would not be realistic for the first ten years of oil production. He said added to that, it would be unsustainable.
"Even Clive Thomas (WPA Executive) himself said that to make it successful, you have to get up to 1.5 million barrels (of oil) per day. That's not going to happen until after 2030, if ever. So the WPA is looking for some space to get in the news cycle now", Mr. Jagdeo said.
He said his party still holds an open mind to the idea since its intention may be good, but it has to be examined carefully.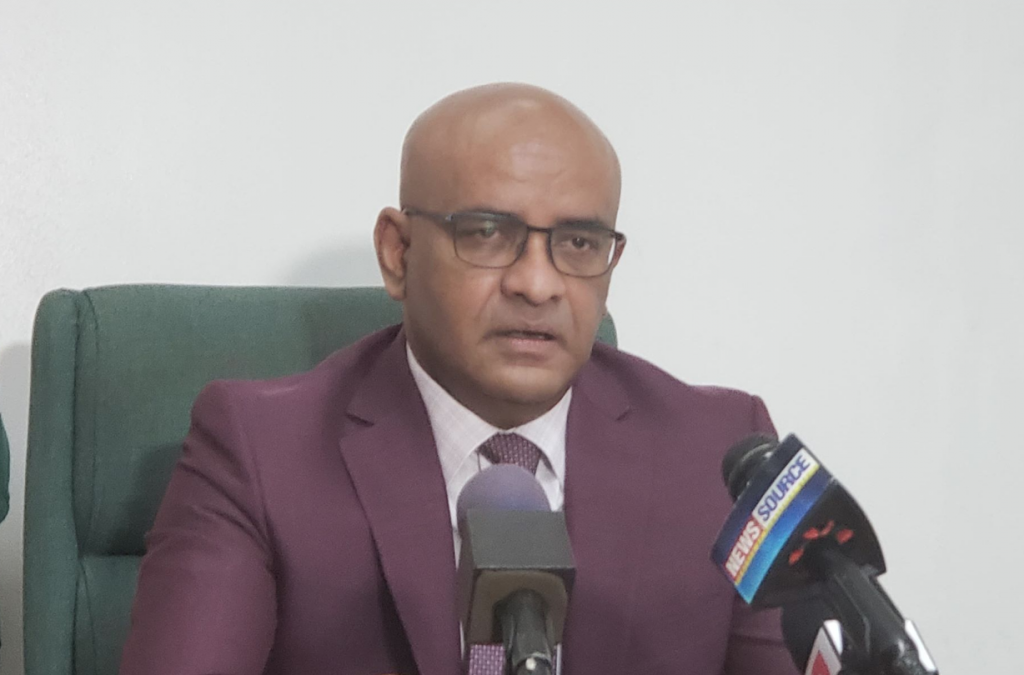 Mr. Jagdeo said while in government, the PPP did cash transfers but it was done to selected groups, making specific reference to the one time $10,000 cash grant to school children.
The issue is one that he intends to continue to look at.
President David Granger has said none of the coalition partners is against the cash grant but the WPA has been asked to put forward more details on its plan.