Permanent Secretaries and other frontline implementors of Government's public policy were Monday told to get serious about public policy management and not see themselves as pen pushers or paper shufflers.
The Permanent Secretaries along with their Deputies, Regional Executive Officers and Heads of Budget Agencies are currently participating in a face-to-face training programme on public policy analysis and project cycle management.
State Minister Joseph Harmon urged the participants to step up their game and become better trained in public policy management as the government moves towards ensuring it builds a cadre of professionals who are proficient in the implementation of public policy.
"You are not clerks; the Ministers of the government lay out policy and you are responsible for administrations. Do not see yourself as pen pushers or paper shufflers," he told the high ranking public servants as he delivered his feature address.
Harmon said in the past he has had cause to engaged in serious conversations with Permanent Secretaries with respect to how they were dealing with our responsibilities.
He said the government recognized the need for improvement in the way it was dealing with public sector projects and as such has welcomed the training programmed which is a collaborative venture with the Caribbean Development Bank (CDB).
 "This training is important for the creation of highly skilled public service and for us to build the capacity of our human capital."
The Minister said among the challenges facing the government with regard to the implementation government policies and projects included monies being poorly disbursed for development projects, poorly administered contracts and key personnel being unfamiliar with new procurement procedures.
Harmon said transparency and accountability remain the hallmark of the APNU+AFC government.
In laying out the context of the training, Director of Project Cycle Management within the Ministry of Finance Tarachand Balgobin admitted that the government was faced with several challenges in the design and implementation of public sector investment programme (PSIP).
He said there existed the need for there to be enhanced, effective and timely implementation of projects and programmes with good governance and value for money.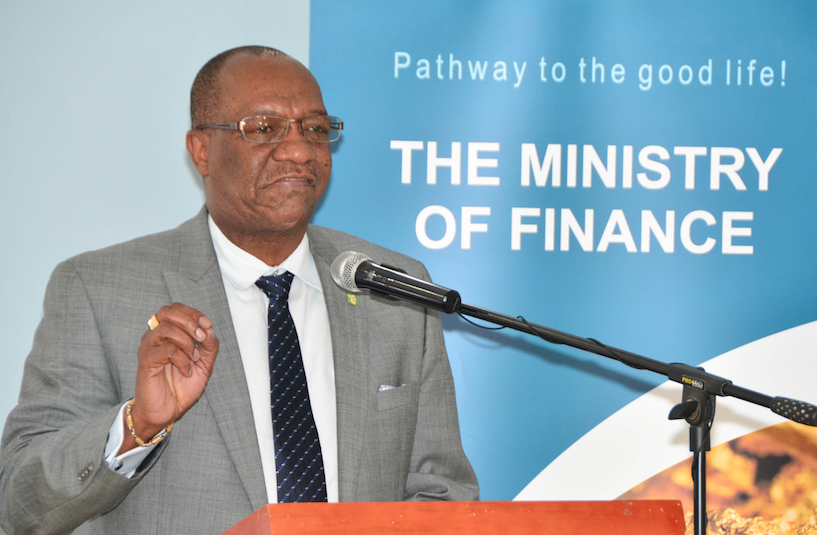 The government has been hosting its own PSIP clinics at several agencies across regions and now welcomes the support from the CDB.
The CDB recognizes that sustainable development is compromised by a shortage of well-trained individuals in public policy analysis management and project cycle management.
It is expected that over time some 200 key public officials will participate in the face-to-face training.Others can access the training online while a manual will be prepared for reading at the office level.
CDB's Consultant Coordinator, Reginald Graham explained the implementation problem spreads across the Caribbean for public programmes and projects.
He said in each country the challenges are different and the CDB is hoping that the programme for Guyana will be able to address the specific issues faced day to day in offices.