To the beat of dynamic African drumming, members of the local Rastafarian community and supporters chanted and marched from the East Coast Demerara community of Buxton through the streets of Georgetown in a move to pressure the government into decriminalizing marijuana use here.
The march, which started early Monday morning and ended just after noon at the Square of the Revolution, saw participants openly engaged in smoking marijuana while holding bold placards as they called for its full legalization.
Once at the square of the revolution, the large gathering of Rastafarians continued to beat drums and chant "400 years in a Babylon" as they rolled and add fire to marijuana spliffs which were passed around all while the police looked on.
The Rastafarian community wants marijuana decriminalizing to become a priority issue where it is addressed before the 2020 elections.
Should the APNU+AFC coalition government fail to engage the community on its demands, a threat to withhold votes has already been made.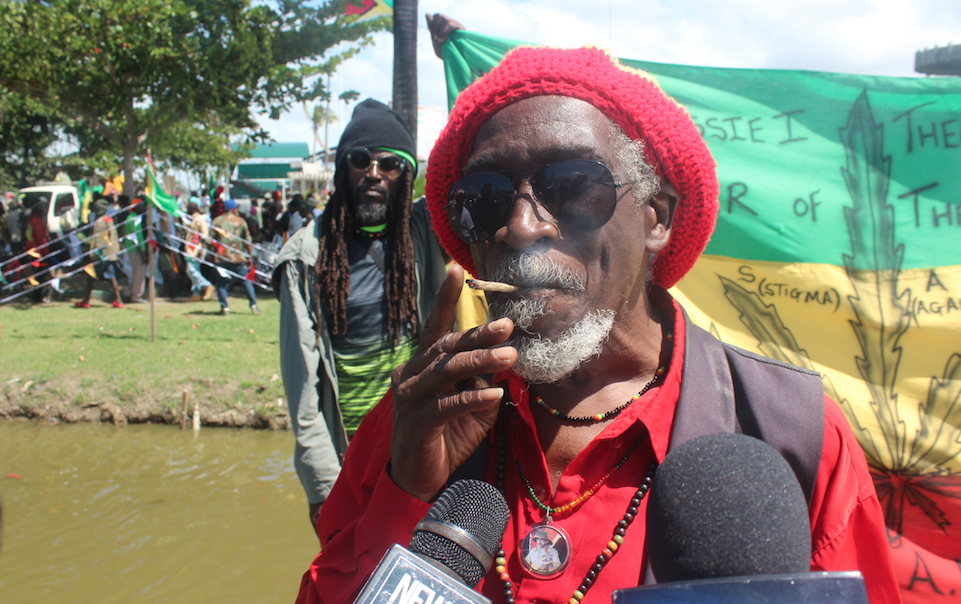 Outspoken Rastafarian Ras Leon Saul led the charge of his brothers and sisters and not only called for the decriminalization of the herb but also for education to precede such a move to address the existing stigma.
He was hard pressed that should the government not move to address their concerns the next step would be to show the influence of the community at the next general elections.
"If this government does not make a move on it in 2020 they will say if we had only known… this is what the youths need to be re-educated on," he told news source
Rastafarians say the use of the herb is not only for recreational purposes but is also medicinal and helps them with spiritual levitation.
They believe legalization would also help with sustainable development and growing of associated hemp could have large economic benefits.
For several years, the Rastafarian community has been pressuring political parties to decriminalization the use of the herb here just as Jamaica has done.
The Rastafarian community is saying that studies have proven that marijuana is less harmful than alcohol and tobacco which are legal in countries across the world.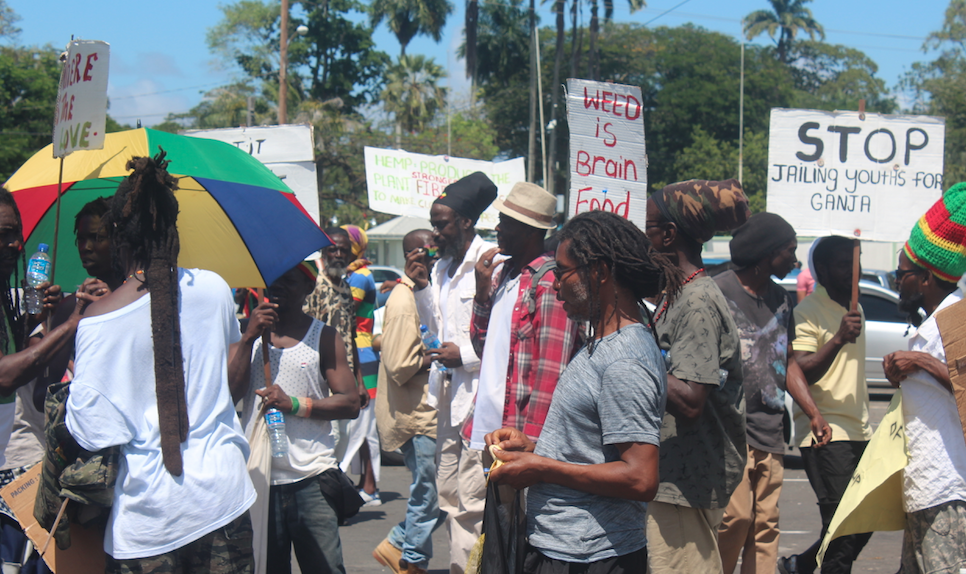 A Regional Commission on the use of Marijuana established by the CARICOM Heads of Government recently heard of a need to not only decriminalize the use of marijuana, but also the need for legislative reform that will make marijuana fully legal for religious and medicinal purposes.
The Commission is yet to report back to CARICOM which will then decide the way forward.
Locally, there is currently a Bill before the National Assembly on this issue which is yet to be debated.