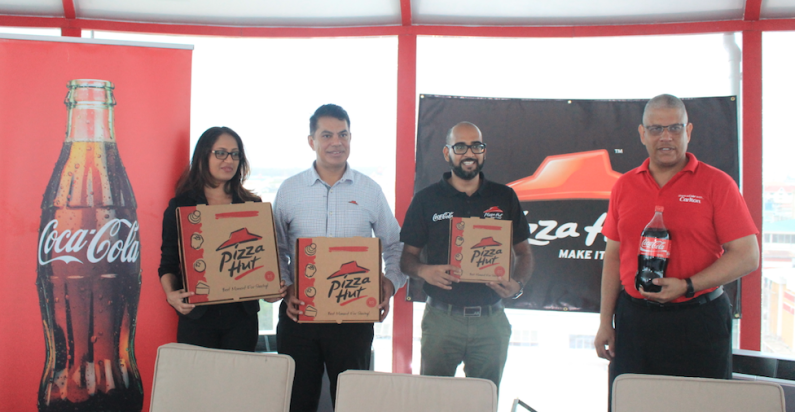 Well known food chain giant, Pizza Hut, is set to open again in Georgetown next week under completely new management and franchise owners.
The new owners – The Corum Group – is promising Guyanese a high quality of customer service and an extensive menu of food that is comparable to what is served in other parts of the world.
The first branch will be opened at the corner of Camp and Regent Streets in the Exclusive Styles building with a second branch scheduled for opening before the end of 2015 at the Stabroek Market Square.
Over the next three years, at least 4 other branches will be opened across Guyana.
Director of Marketing for the new Pizza Hut Guyana, Navin Singh told reporters on Thursday that the Corum Group is hoping to provide direct employment for over 350 Guyanese through this venture.
Already staff members have been hired and are currently undergoing training.
Pizza Hut is also partnering with Coca Cola and will only be selling the Coca-Cola line of non alcoholic beverages at all locations.
A media launch is set for next Monday at the Camp and Regent Streets venue which will be opened to the public next Wednesday.
Singh, in an attempt to wet the appetite of Guyanese, explained that the extensive menu will include thin crust, stuffed crust, pasta bowls, bread sticks, cheesy sticks and cinnamon sticks, while next year the wing street line will be introduced for the first time to Guyanese customers.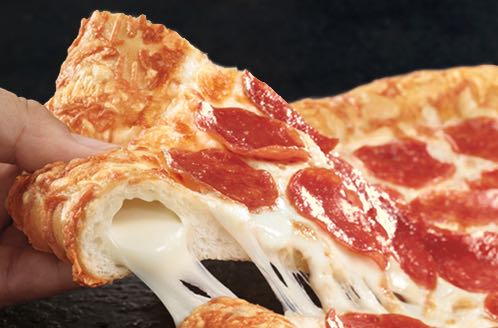 The branches here will also be selling pizza by the slice.
Meanwhile, Franchise Coach Carlos Martinez said Pizza Hut is very excited to return to Guyana. He said Pizza Hut remains the #1 selling pizza around the world and promised Guyanese no less of a service that is offered elsewhere.
He stressed the company's commitment to ensuring excellent and quality service and food with regular foreign and local health and other standard inspections.
Banks DIH Executive Carlton Joao said the Coca Cola brand is pleased to be associated with the new franchise owners.
The Corum Group is still in the process of hiring Guyanese but is stressed the need for applicants to possess a friendly personality, good work ethnics and team work.