Business Minister Dominic Gaskin believes the return of Pizza Hut to Guyana is a strong demonstration of the confidence Guyanese and other foreign investors have in the economy.
Mr. Gaskin along with United States Ambassador to Guyana, Perry Holloway, other diplomats and members of the business community attended a media launch of the Regent Street branch on Monday afternoon.
"This to me, as Minister of Business, is very encouraging. I know they have gone through quite an experience to get the business up and running and their drive to pursue this venture finally paid off," Gaskin said, while delivering brief remarks at the simple ceremony.
He extended congratulations to the new franchise owners and management – the Corum Group – for returning "proper pizza" to Guyana.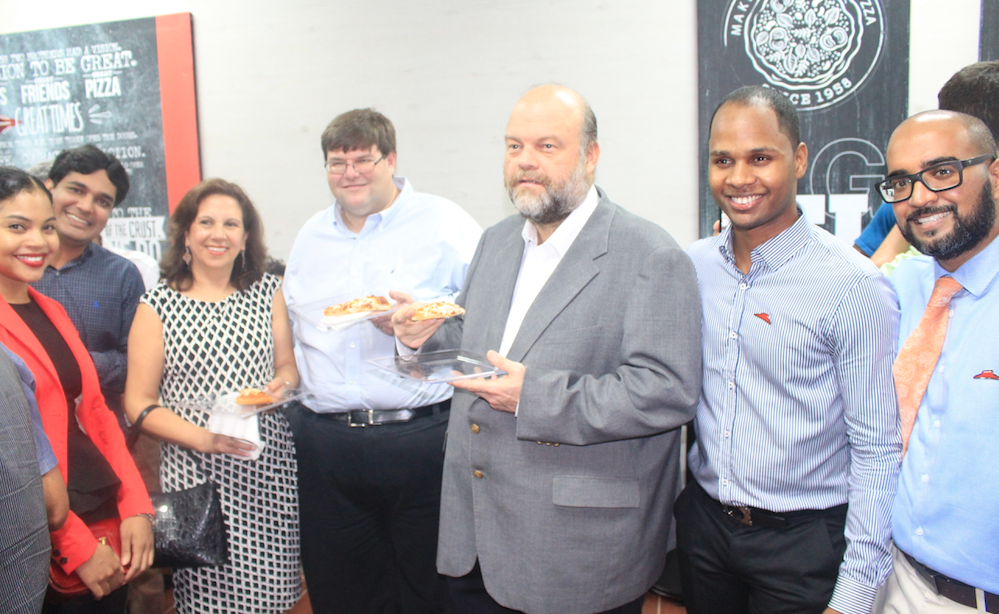 The Regent Street Pizza Hut restaurant along with another at Stabroek Market Square will be opened to the public from Wednesday.
Managing Director for the company, Clairmont Cummings, committed to leading the internationally recognised food chain brand with a renewed emphasis towards standards, quality and operational excellence.
He used the opportunity to express gratitude to Pizza Hut International for providing The Corum Group with the opportunity to develop the franchise locally. "We entered the application process in February this year and upon securing our franchise agreement we were given the exciting challenge to unfold two stores in just a few short months. It was by no means a small task but we were vigilant in our focus, confident in our capabilities, compliant in the process and supported greatly", Cummings said.
The new franchise owners also received congratulations from Ambassador Holloway and President of the Georgetown Chamber of Commerce and Industry (GCCI) Lance Hinds.
Ambassador Holloway said the US Embassy will continue to support business development between Guyanese and American companies.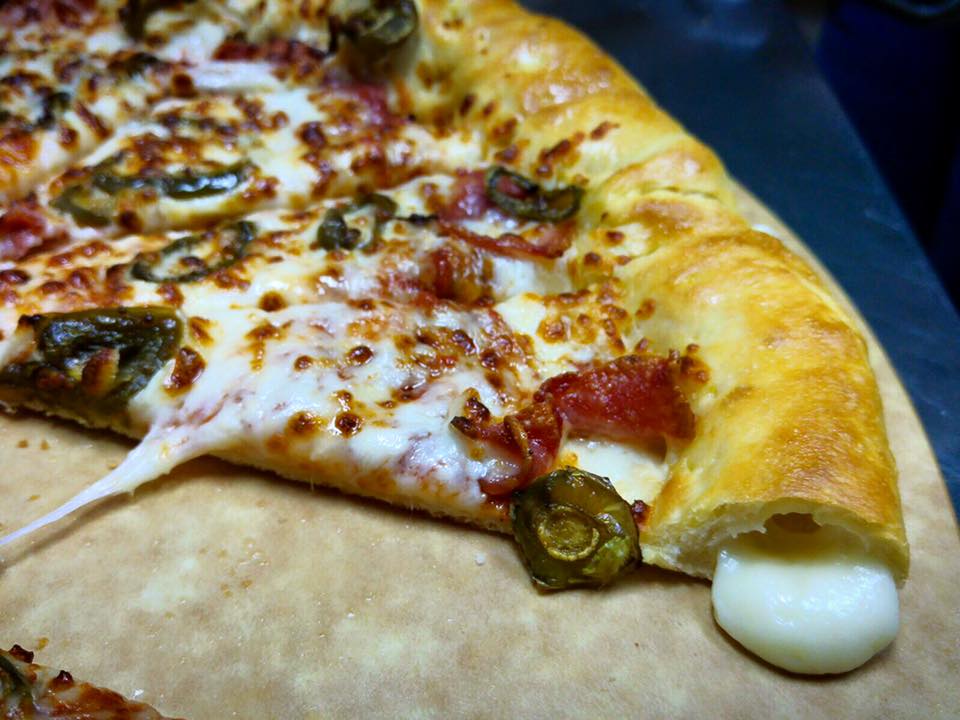 Over the next three years, at least 4 other branches will be opened across Guyana.
Pizza Hut is also partnering with Coca Cola and will only be selling the Coca-Cola line of non alcoholic beverages at all locations. Attendees at Monday's media launch were able to sample the extensive menu which will be offered to the Guyanese public and which will match the international menu for the franchise.