With sugar workers and their union aborting another strike action that could further put a strain on the already problem plagued sugar industry, Prime Minister Moses Nagamootoo believes that sugar workers really have the best interest of the industry at heart.
The Guyana Agricultural and General Workers Union (GAWU), aborted a planned strike on Sunday, just two days after Prime Minister Moses Nagamootoo detailed in a Government statement, the reality facing the sugar industry in Guyana.
The Union has been pressing for negotiations to begin on salary increases but the six-month old government said it wants to first study a report compiled by the just completed Commission of Inquiry into the sugar industry in Guyana. The report was handed in just over one week ago.
On Sunday, the Prime Minister said the sugar industry in Guyana has been left in a bad state and the government is now seeking to turn the industry around and it wants the workers and the union to be a partner to the government in the rebuilding of the industry.
He said "I think that sugar workers are showing great understanding of the plight of the industry and not to do anything that would place it in further jeopardy."
Mr. Nagamootoo added that sugar in Guyana has found itself in a "real sad" situation but the task must now be on moving the industry forward and sugar workers must also decide on their place in that movement.
According to the Prime Minister, "the question is really would sugar workers want more strike or do they want more sugar? More sugar definitely means survival and I think we are doing our part to put the facts out there and hope that the workers will make that judgement that it is so important and critical to bring in every ounce of sugar because you need to keep the market and keep the industry at a survival level".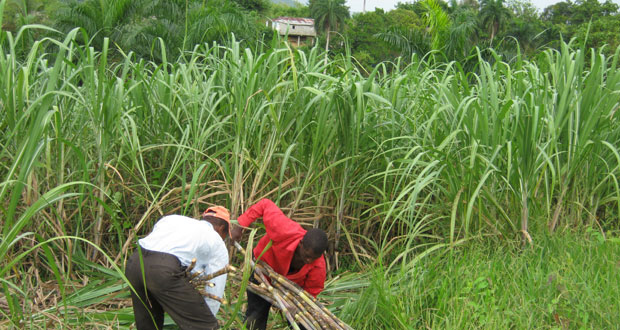 For the first time in the past few years, the Guyana Sugar Corporation reported that sugar production has been surpassing its weekly targets. The company is crediting that to a turn around plan that is seeing no interference from government and better management.
Prime Minister Nagamootoo said there will be a special cabinet sitting to deal exclusively with the report of the Commission of Inquiry into the sugar industry and the many recommendations. He confirmed that there is no recommendation for the closure of estates but there could be the possibility of more partnerships with the private sector.
The sugar industry in Guyana is the country's largest single employer and under the previous government, sugar production saw a decrease in production and earnings while at the same time more money was being pumped to modernize the industry.
LISTEN to Prime Minister Nagamootoo's interview: