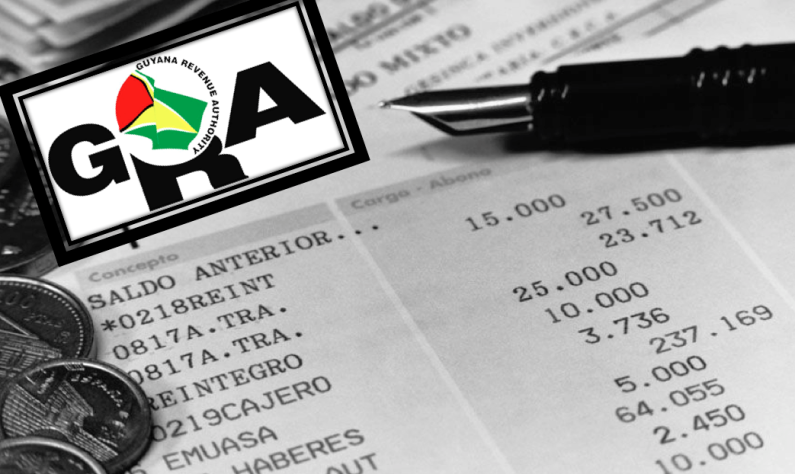 The Private Sector Commission has written to the Attorney General Basil Williams, expressing worry about new amendments being added to the Financial Institutions Bill that could pave the way for the Guyana Revenue Authority to request banking information for various persons.
In the letter, the PSC said that it recognises that the Financial Institutions (Amendment) Bill is currently before Parliament and while the Commission welcomes the move to provide access by the Revenue Authority to the financial banking data of citizens, it is concerned about privacy rights.
"We do have some concerns, however, and these relate to data protection and privacy rights. We are cognizant that the granting of legislative authority for access to citizens' bank account data is not peculiar to Guyana and many countries around the world, particularly the more developed ones, have similar provisions in their legislation. However, jurisdictions where such legislation exists usually have corresponding provisions dealing with criteria for access and protection of the data once accessed or released."
 The Commission said it has researched the issue and has found examples in the United Kingdom which has a Data Protection Act and in the United States of America where the protection is built in to the same Act which provides for access, along with Regulations governing the criteria for federal revenue authority's access to and usage of the data.
The letter stated that "as a short term measure, the latter approach may be more prudent while we develop a more general data protection mechanism. We have appended the relevant provisions of the USA's Right to Financial Privacy Act for your ease of reference."
 According to the Private Sector body, in the absence of a Data Protection Act, it would prefer to see an Amendment which caters to these concerns, and corresponding Regulations guiding the Guyana Revenue Authority on the following, inter alia:
Criteria governing requests for access
Notice to be served on citizens regarding intended request for access along with an indication of the law for which enforcement is being sought via such access
Care and control which such data is in the custody of the Revenue Authority
Recourse available to citizens if said data is unlawfully released or published by the Revenue Authority
 The Private Sector Commission said it is willing to have its legal and finance teams sit down with the Attorney General and examine the concerns. The Guyana Revenue Authority has indicated that citizens have nothing to fear once the new amendments come on stream.