The Government is pushing back against the just concluded Washington Conference on Guyana, which was attended by the Opposition Leader and several other members of the opposition APNU+AFC.
In a statement, Prime Minister Mark Phillips lashed out at the Opposition, accusing Opposition of being unpatriotic for agreeing to a petition that details issues related to discrimination, bad governance and corruption in Guyana.
Prime Minister Phillips said the Government views the petition as regressive, mischievous, and unpatriotic, adding that It appears to be a thinly veiled attempt to undermine the work that successive PPP/C Administrations have undertaken and which President Irfaan Ali has been advancing since taking office.
Mr. Phillips said while the Government recognizes the importance of addressing the concerns and grievances of any group of citizens, it does not take kindly to attempts by the opposition to reverse the gains made by the PPP/C government over the last few years.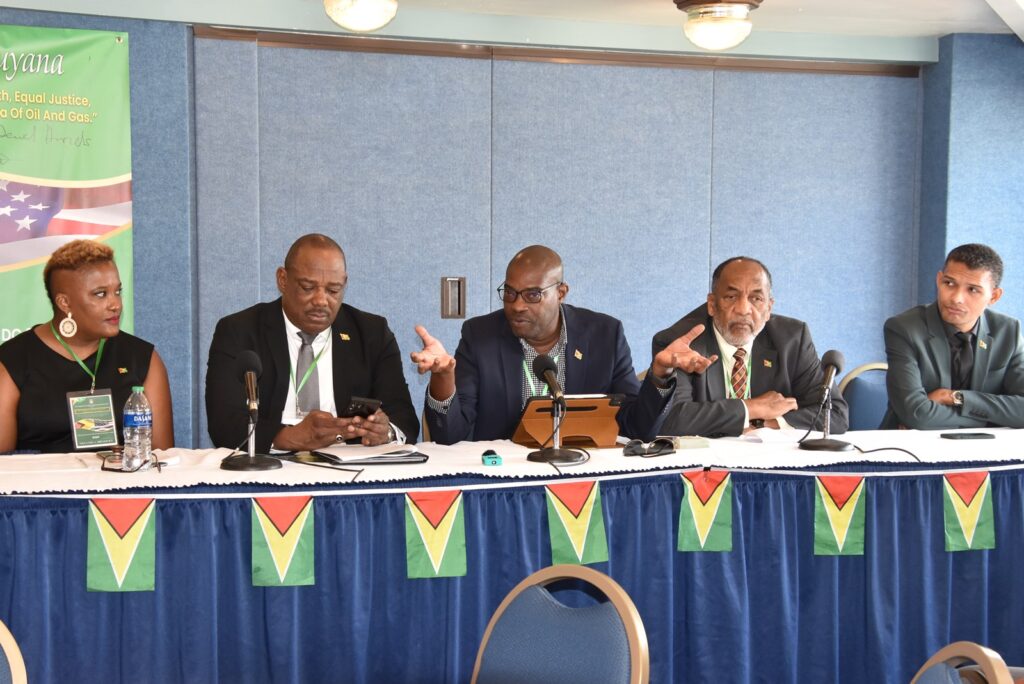 He said "this approach does a disservice to the democratic principles that Guyana upholds and the tireless efforts of the Government to build a united Guyana under its "One Guyana" policy, which actively promotes inclusion, engagement, and consultation at all levels of our society".
The Prime Minister has brushed aside comments that the government is discriminating against Afro- Guyanese.
He said the Guyana government is proud of its wide-ranging support among the African Guyanese community. He said that support led to the PPP's victory at the last General Elections, adding that since 2020, the PPP has been managing the affairs of the country inclusively for the benefit of all Guyanese, irrespective of race, political affiliation, and economic status.
The Opposition has rejected that position by the Prime Minister, and several of its speakers used the Washington conference and meetings with US officials to highlight many of the issues facing the country.